Master's Program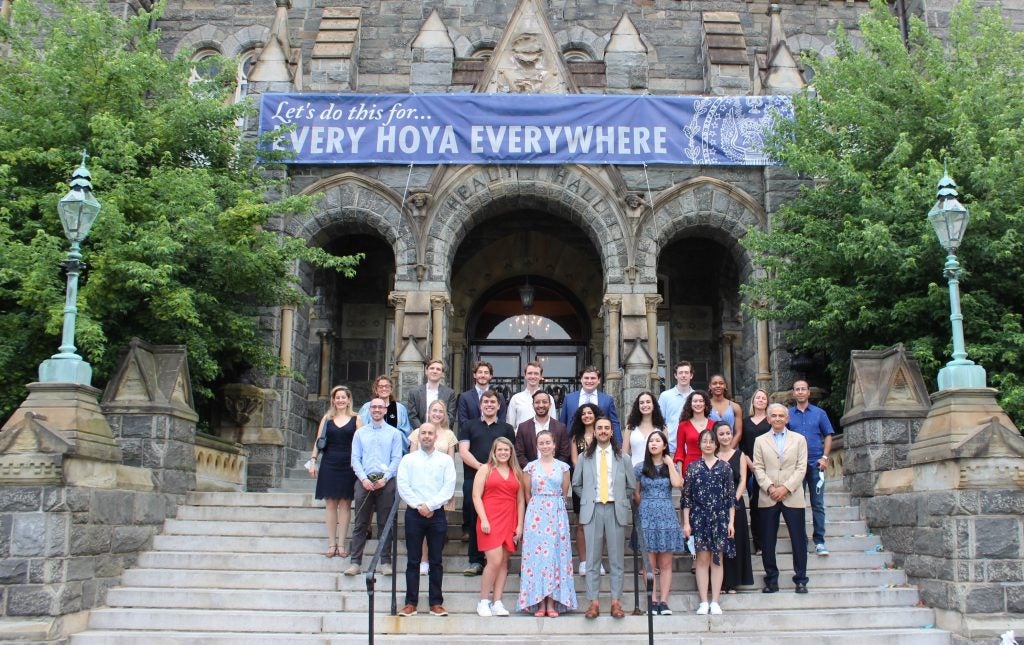 Our renowned Master of Arts in Arab Studies (MAAS) program offers comprehensive interdisciplinary training in the politics, culture, history, economics, and language of the contemporary Arab Middle East and North Africa, as well as rigorous Arabic language training. MAAS students design an interdisciplinary program of study and develop expertise on contemporary issues relevant to the Middle East and North Africa, including:
Statecraft, Governance, and Authoritarianism
International Development
Refugees and Humanitarian Emergencies
Business and Diplomacy
Women and Gender Studies
Arts, Literature, and Culture
U.S. Foreign Policy
Historiography and Archival Research
Water and Resources
Human Rights and Law
In addition to taking core courses in the program, students select options from the full range of courses in Middle East Studies offered at Georgetown. The MAAS program further cultivates an in-depth understanding of the region through the program's intensive Arabic instruction, which allows our students to reach proficiency level. Students have the unique opportunity to deepen their language skills by opting to take courses taught entirely in Arabic.
MAAS students may choose to pursue one of several dual degrees, as well as enroll concurrently in graduate certificate programs in International Business Diplomacy, Refugee and Humanitarian Emergencies, Diplomatic Studies, and Global Human Development, among others.
Hear from our faculty about the MAAS experience in the video below.