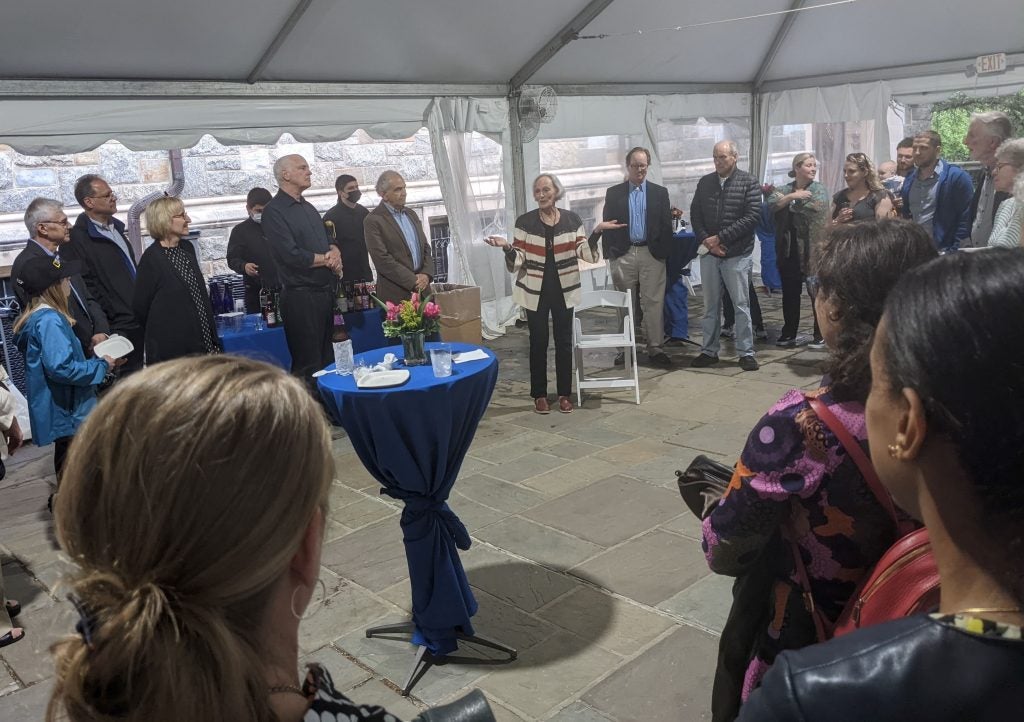 Congratulations to Professor Judith Tucker, who is retiring after four decades at Georgetown!

When Dr. Tucker joined the Department of History in 1983, the Center for Contemporary Arab Studies—only eight years old at the time—quickly became her second intellectual home. She served multiple tenures as Academic Director of CCAS' Master of Arts in Arab Studies program, providing critical leadership and guidance for the Center during its formative years.
Tucker's interest in the Middle East began as a child reading her parents' copy of 1001 Nights. "I have to confess that I first entered the world of Middle East studies through one of its more orientalist portals," joked Tucker. A seed was planted though, and during her undergraduate work on political philosophy at Radcliffe and Harvard, Tucker's  maturing intellectual and political interests converged on the region. She wrote her senior thesis on Islamic political philosophy and became involved in anti-war and Palestinian justice movements. After graduation, Tucker spent two years at American University of Beirut, learning from renowned scholars like Hanna Batatu, as well as Beirut's diverse community of intellectuals, exiles, and political dissidents. Following a year in Paris, Tucker began her PhD studies at Harvard, where she produced a  dissertation that would become the foundation of her seminal book Women in Nineteenth-Century Egypt. She would later author three additional monographs, edit several collected volumes, and publish numerous articles and book chapters.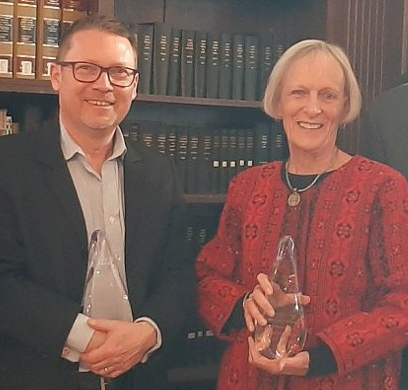 Tucker has served as editor-in-chief of the International Journal of Middle East Studies and president of the Middle East Studies Association (MESA), the field's foremost scholarly journal and academic community, respectively. During her MESA presidency, Tucker led several important initiatives, including mounting a legal injunction against Trumps' Muslim Travel Ban, issuing a security alert regarding threats to scholars in Egypt, and sending a letter from the MESA Committee on Academic Freedom to U.S. officials opposing the Anti-Terrorism Clarification ACT because of its impact on Palestinian students. Tucker has taught generations of undergraduate and masters students and mentored more than 25 PhD candidates, many of whom have gone on to become respected scholars in the field of Middle East studies. In March, Tucker was awarded the Georgetown Career Research Achievement Award and Distinguished Achievement in Research Award. We congratulate Professor Tucker on her rich legacy of scholarship, thank her for being a dedicated colleague and mentor, and wish her all the best in her future endeavors. 
This article first appeared in the Winter/Spring 2022 CCAS Newsmagazine.