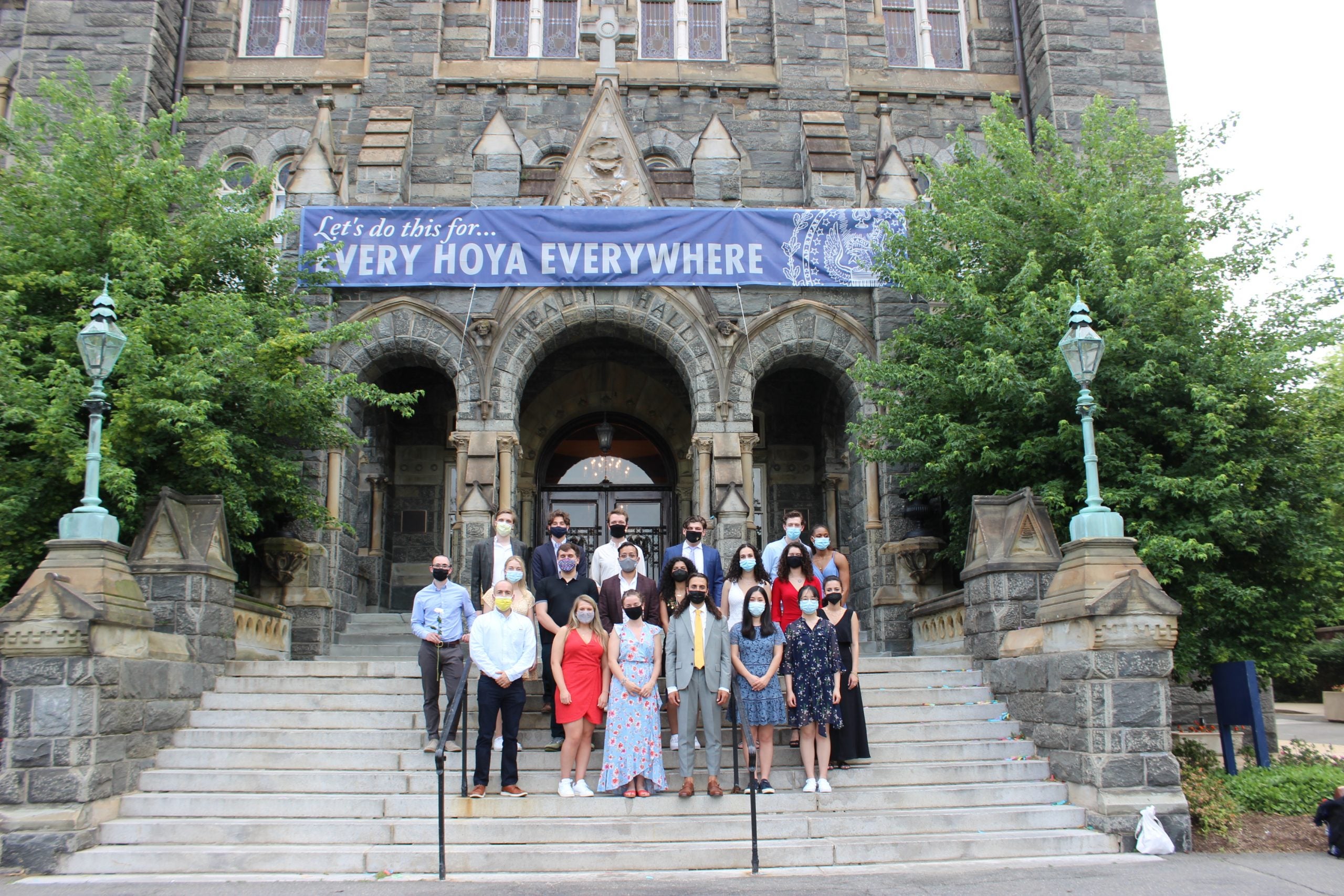 We were thrilled to be able to welcome many of our graduating students back to campus in May for a MAAS commencement ceremony. We also hosted a live-streamed, virtual graduation for families and students who could not attend in person.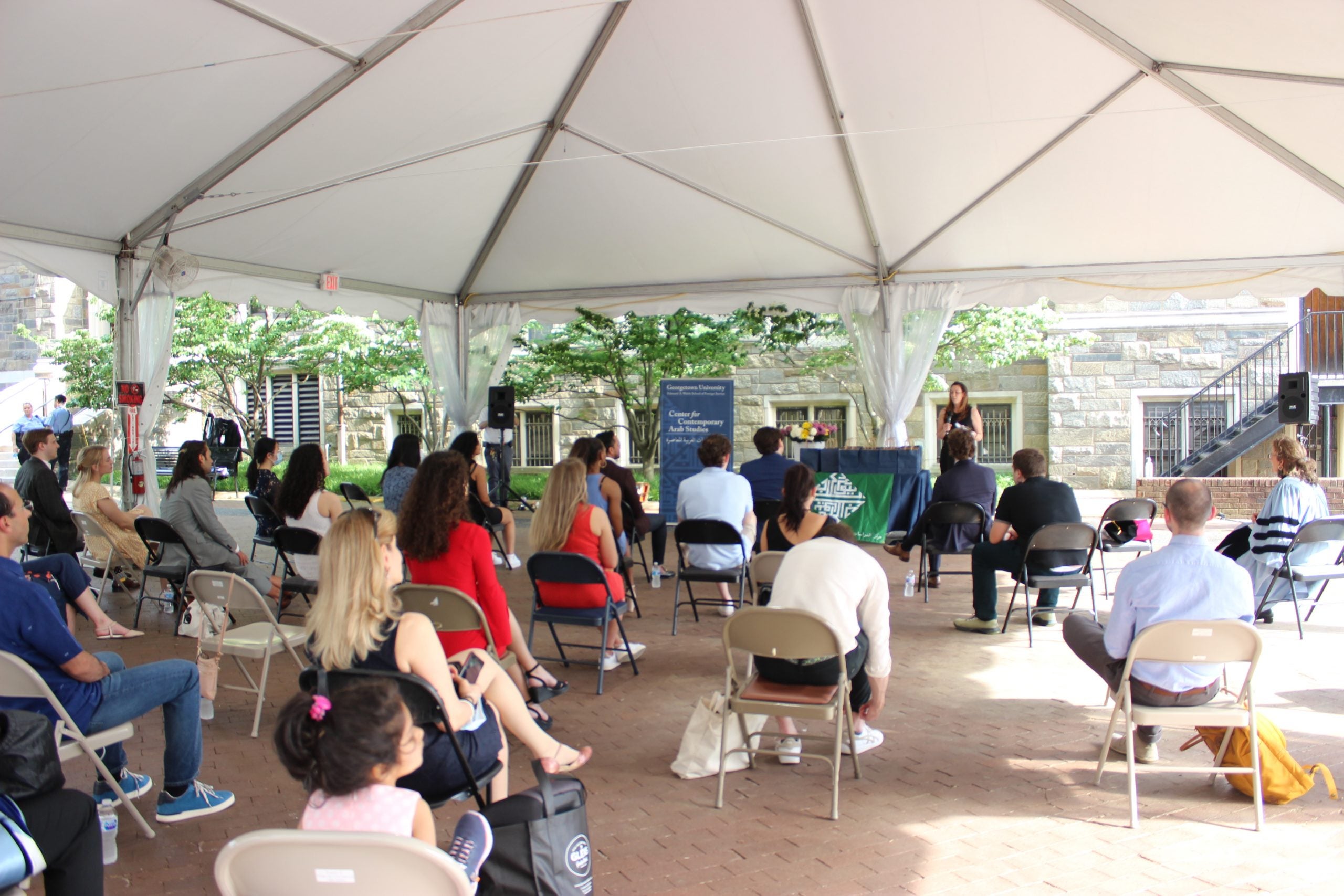 The in-person MAAS commencement took place in Red Square on the afternoon of May 22. CCAS Director Joseph Sassoon welcomed students and faculty. In keeping with tradition, MAAS Director Fida Adely said a few personal remarks about each graduate. After the ceremony, students gathered on the steps of Healy Hall for a group photo.
Earlier that same day, the class of 2021 gathered for a virtual commencement (Below) while family and friends watched on YouTube. Guest speakers included SFS Dean Joel Hellman and CCAS Board Chair and MAAS alum Laurie Fitch. The floor was opened to students, who used their time as a platform to express solidarity with the people of Palestine and condemn the attacks on Gaza. Students recited poetry, read the names of Palestinian children killed in the recent violence, and offered actionable steps viewers could take to stand with Palestinians.