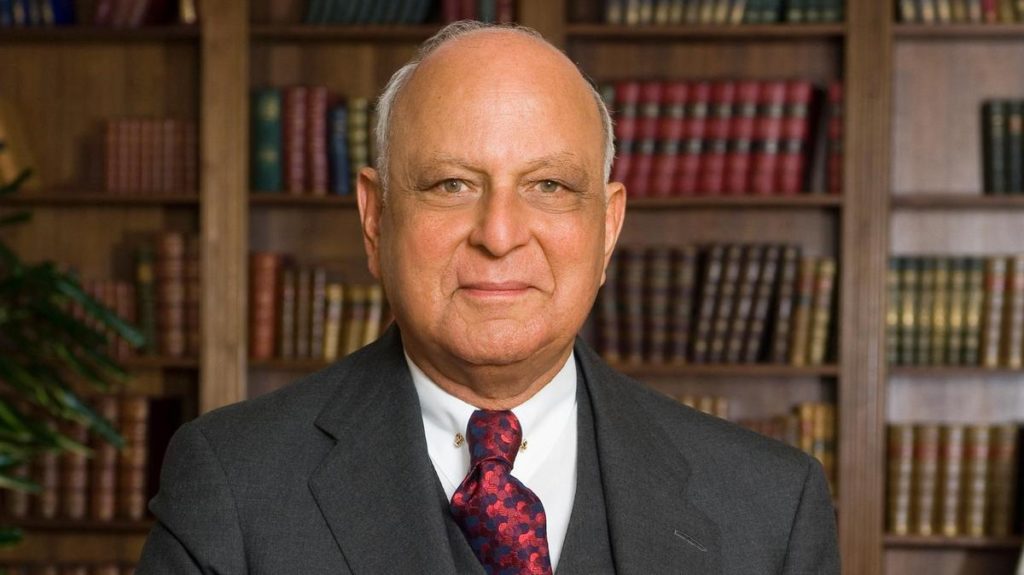 CCAS is deeply saddened by the news of Nemir Kirdar's passing on Monday, following a long illness. Mr. Kirdar was a passionate advocate for and supporter of CCAS, where he chaired the Board of Advisors for over a decade and generously supported the financing of the ICC wing that houses the Center today.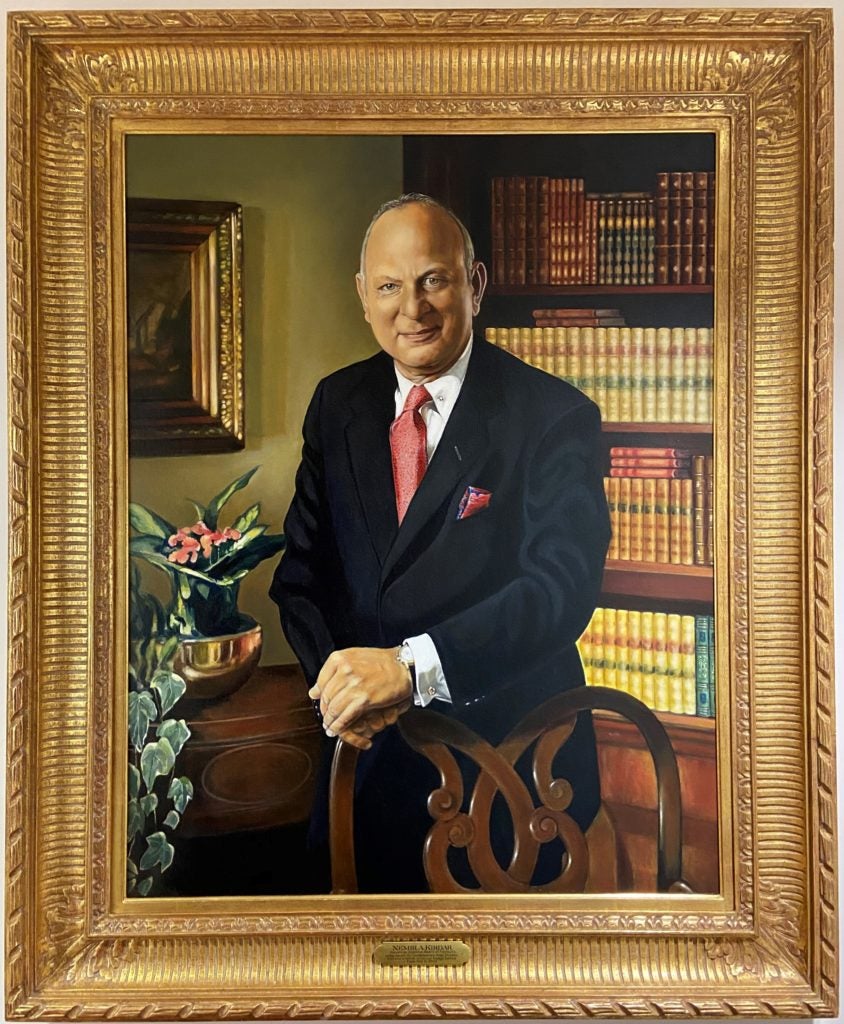 Mr. Kirdar was born in Kirkuk, Iraq and received his BA from Robert College in Istanbul and his MBA from Fordham University. He began his career as a banker before becoming a pioneer of private equity with the founding of Investcorp in 1982. He served as Executive Chairman and CEO until 2015 and continued to serve as the chairman of the board until his retirement two years later.
"Nemir Kirdar was a trans-national institution builder," said Peter Krogh, former Dean of Georgetown's School of Foreign Service. "First he constructed Investcorp, whose investments spanned the globe. Then he deployed his contacts and resources to build-up Georgetown's Center for Contemporary Arab Studies, designing and leading the construction of an elegant home for the Center and assuming the chairmanship of its Advisory Board."
Under Mr. Kirdar's leadership, Investcorp provided the funds not only for the Center's construction, but also for considerable furnishings, computers and other office equipment. Beyond his financial support, Mr. Kirdar leveraged his professional experience and personal connections in service of CCAS, providing valuable financial guidance to CCAS leadership and connecting the Center with prominent individuals throughout the Middle East.
"Nemir's commitment to the Center was long-term," said Mr. Richard Dorn, former CCAS Assistant Director. "He guided [then CCAS Director] Dr. Barbara Stowasser in increasing the profile of the Center in the region, and in rebuilding the CCAS Board of Advisors, which he led. He brought an awareness of personalities and regional dynamics, and was willing to share those insights for a greater purpose. He identified academia with that greater purpose."
Professor Emeritus Michael Hudson, who also served as CCAS Director during Mr. Kirdar's tenure as Advisory Board Chair said, "I'm very sorry to learn of the death of Nemir Kirdar. He was invaluable in promoting the development of the Center. This he accomplished both through his extraordinary contacts in the Arab world and American high finance, and through his own personal contributions—he financed the expansion of the Center's offices, seminar room and student facilities. In addition, he was a supportive colleague and a good friend."
"No one has left a greater imprint on CCAS than Nemir Kirdar," said current CCAS Board of Advisors Chair Ms. Laurie Fitch, who was a graduate student at CCAS during Mr. Kirdar's long board chairmanship. "Without his vision and leadership, the Center would not have been able to have nearly the impact on the understanding of the Arab world that it has today."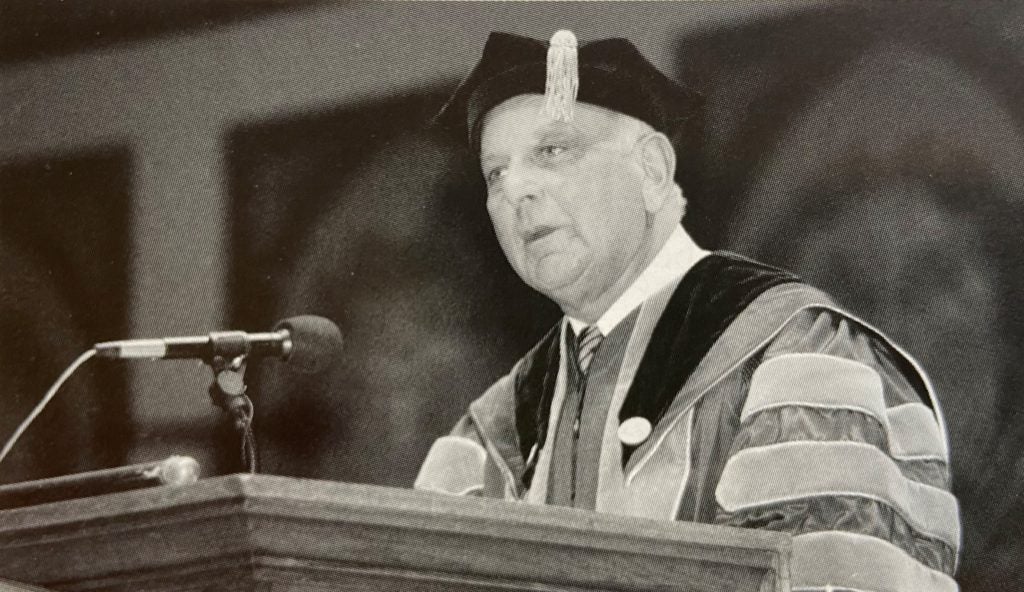 "The advice he gave CCAS leadership was often magnanimous, to the benefit of students who would pursue careers in the region, and was perhaps in appreciation of the Jesuit education he received at Baghdad College and Fordham," added Mr. Dorn. In recognition of his "work in encouraging peaceful and cooperative international relations," Georgetown President DeGioia conferred an honorary doctoral degree on Mr. Kirdar in 2003.
"In all his notable and noble ventures," added Mr. Krogh. "Nemir stood out as a true visionary whose enduring legacy consists of world-class institutions he created and nurtured."
The CCAS community extends our sincere condolences to the family and friends of Mr. Kirdar.