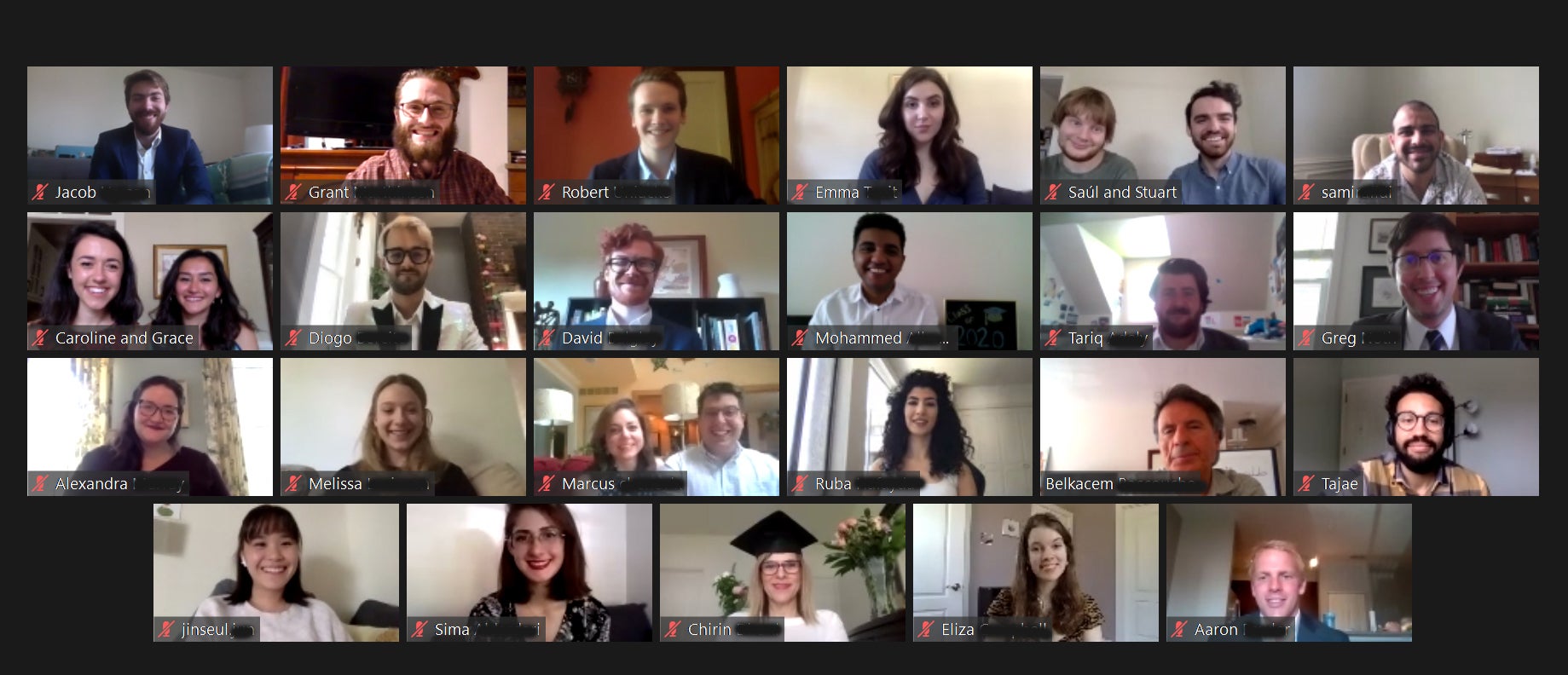 By Maddie Fisher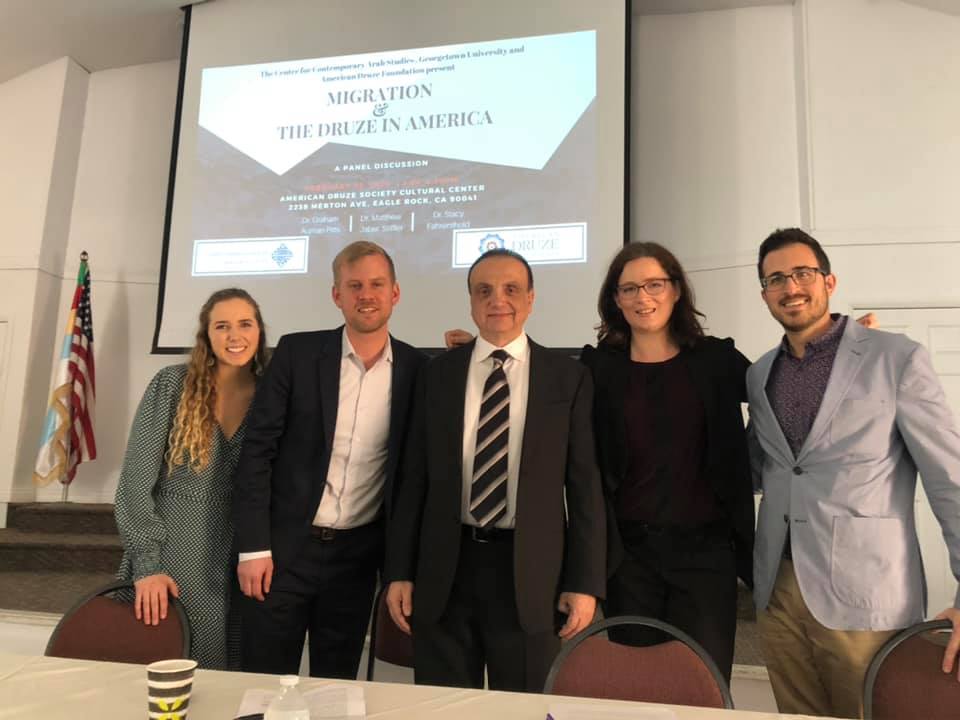 The COVID-19 pandemic  brought about unprecedented circumstances that have drastically altered the way that CCAS operates as a center. Following spring break, CCAS and the rest of Georgetown quickly shifted to a virtual learning environment, moving classes, work, and—where possible—our events online. Before this transition, we were fortunate to have had the opportunity to hold a few of our early semester events in person, including a February screening of the Academy Award-nominated documentary For Sama with more than 100 guests in attendance. Also in February, CCAS organized our annual American Druze Foundation (ADF) Lecture, highlighting con-temporary topics in research about the Druze diaspora. The 2019-2020 ADF Fellow at CCAS, Dr. Graham Pitts, presented alongside Dr. Stacey Fahrenthold and Dr. Matthew Jaber Stiffler on "Migration and the Druze in America." Recognizing that it is not possible for many of the Druze community members on the West Coast to make it to Washington D.C. for the lecture, the American Druze Foundation's center in Los Angeles graciously hosted this year's event, enabling the rich scholarship produced through our partnership with ADF to reach an even larger audience.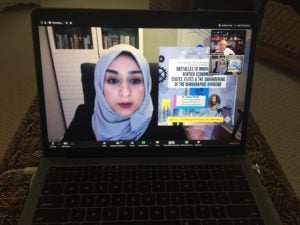 Following the university's move to virtual operations, CCAS hosted online the final three sessions of the brown bag series "Disability in the Arab World." Organized by second-year MAAS student, Jinsuel Jun and 2016 MAAS alum, Tim Loh, the series was implemented in partnership with Georgetown's Disability Studies Program, Global Health Initiative, and Center for Child and Human Development. The brown bag topics this spring were "Disabilities Studies and the Qur'an" with Hala Atallah, "The Deaf Community in Turkey" with Dr. Kadir Gökgöz, and "Down Syndrome, Disability and Difference in Jordan" with Dr. Christine Sargent. In March, Executive Director of Gulf International Forum (GULIF), Dr. Dania Thafer, rapidly adapted her CCAS Visiting Scholar talk, "Obstacles to Innovation in Rentier Economies," to be online just days after defending her PhD thesis. Her talk addressed how state-business relations affect the economic reforms needed to foster innovation. Our colleagues at GULIF worked with us to adapt our co-sponsored "Aspirations of Youth in the GCC" panel to instead be a video series.
In addition to these online public events, the CCAS community has used the video conferencing tool Zoom to virtually gather in a variety of unique ways. MAAS Academic Director Fida Adely and Assistant Academic Director Kelli Harris held several online town halls with students to collect feedback and address questions and concerns during the transition to online learning. In addition, Ms. Harris has hosted a weekly virtual coffee hour, providing a valuable space for informal chats and check-ins with students. CCAS also held a MAAS Open Mic Night where students sang, played musical instruments, shared videos, and introduced their pets. We concluded the semester with a virtual, live-streamed commencement ceremony for our graduating students that included guest speakers, student videos, and musical performances. We are proud of the innovative ways our community has created spaces of togetherness despite the quarantine, and we look forward to gathering in person again soon. You can stay up to date with what we are doing online by following us on social media (links on CCAS homepage) or signing up for our email list.
Maddie Fisher is the CCAS Events Coordinator.
This article appeared in the Spring 2020 issue of the CCAS Newsmagazine.