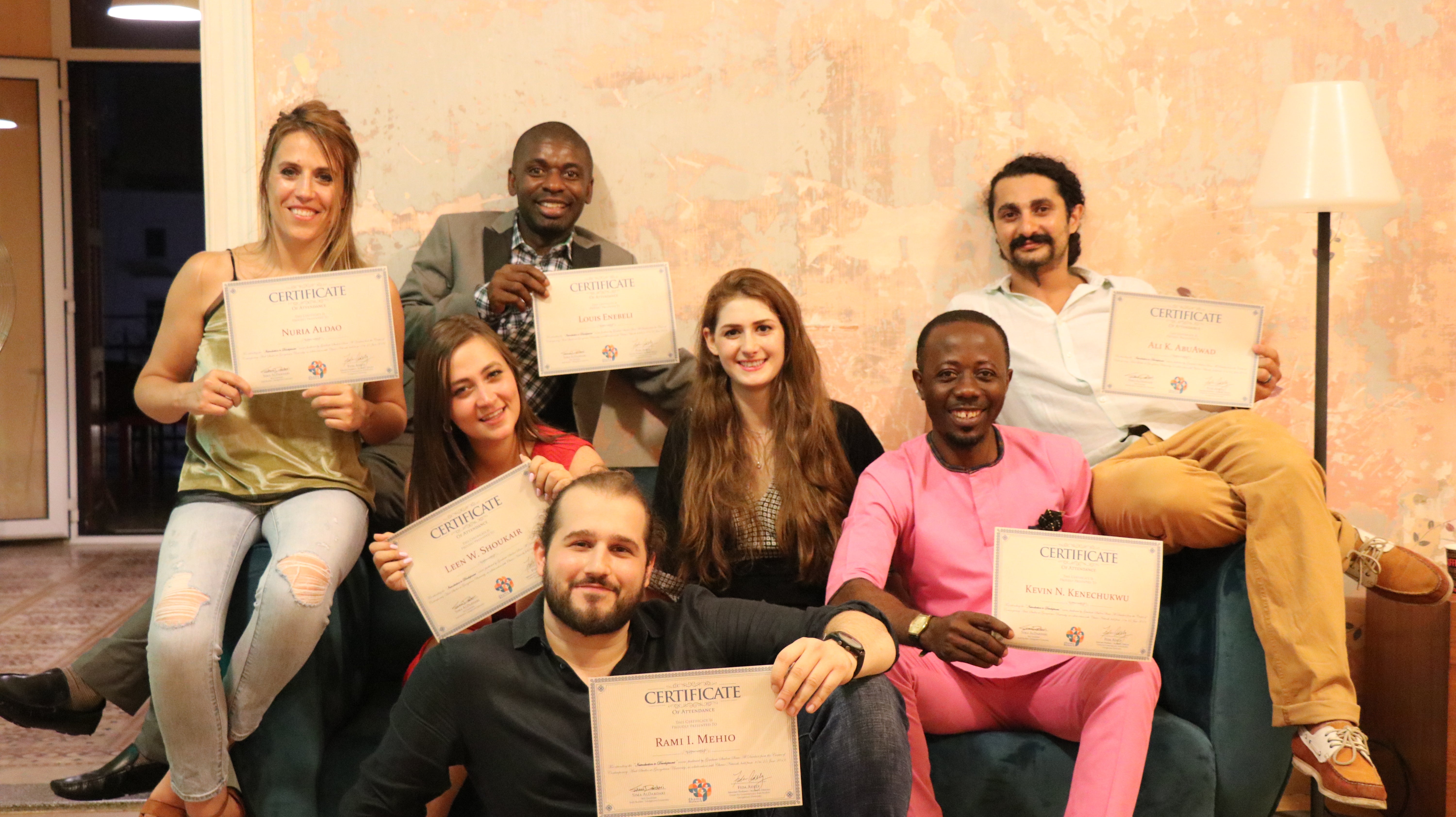 This summer I had a teaching opportunity like never before. I designed and taught a course in Lebanon on international development as part of an independent study with Prof. Fida Adely. The two-and-a-half-week course aimed to offer youth in Lebanon the base knowledge necessary for understanding a wider scope of development approaches and theories and the opportunity to engage with development professionals. The local organization Chams Network provided space and marketing for the class.
My previous work in the development field in Syria and Lebanon—volunteering with local NGOs, teaching Syrian children in Sabra camp, and organizing charitable events—provided me with practical knowledge and experience. However, I remained unaware until grad school of the value that an academic perspective derived from regional knowledge could add to this work. I was introduced to a research-based development approach first through my prior M.A. in Conflict, Governance, and International Development and later as a student in the MAAS program with a concentration in development. Having seen the importance of community solidarity and support, regardless of the scale of the project, I wanted to share the knowledge gained from my academic experiences with those who could actually apply it—people working on the ground in the development field.
My class included seven students from varying backgrounds: two Nigerian immigrant workers, one Spanish United Nations employee, a young graduate from Syria, two Lebanese youth, and a Palestinian who grew up in Lebanon. The mixture of positionalities and experiences brought the course to life and enriched the discussions. Several had development work experience, but most had little historical or contextual knowledge of the field. The course, which incorporated expert guest speakers and examples from across the Arab region, covered four main topical areas: the politics and history of development; education; labor and livelihoods; and water and the environment.
I chose to make water an integral topic because it is absent from many local development interventions in Lebanon and Syria, despite its tremendous importance. Prof. Marwa Daoudy kindly recorded a short video on the politics of water, shedding light on a critical issue in the region. One student reported in her personal reflection, "I always considered water an environmental issue and a basic need without noticing the socio-political conflicts that could result out of a lack of water availability." Another wrote, [the course] "helped me realize that a plan without water in mind is not compatible with effective development. It is important for safeguarding not only one's health, but also one's security, community, culture, hygiene, and livelihood."
Although I had previously taught children, teaching youth and adults from an academic and research-led perspective was both exciting and intimidating. As a young woman, I was afraid of not being taken seriously, but that was not the case. In their anonymous evaluations, students described the course as "enriching" and "informative." One student wrote, "I was very happy that I attended this course. I have learned a lot. I thought I had a ground knowledge of development, but realized how little I knew." Another wrote, "I was able to understand that sustainable development means development that meets present needs without compromising the ability of people to meet their own needs in the future. So, when development is sustained, the world will be a better place to live."
Leading this course gave me confidence to continue in both academia and the development field, while the students' responses encouraged me to pursue opportunities to repeat this project in new contexts around the Arab world.
Sima Aldardari is a second-year student in the M.A. in Arab Studies program. She holds a B.A. from the American University of Beirut and an M.A. in Conflict, Governance, and International Development from the University of East Anglia. This article was originally published in the Fall 2019 issue of the CCAS Newsmagazine.