MAAS alum Uma Mencia shares how her career as an endurance horse racer has introduced her to new landscapes and peoples and given her a deeper connection with the natural world.
By Uma Mencia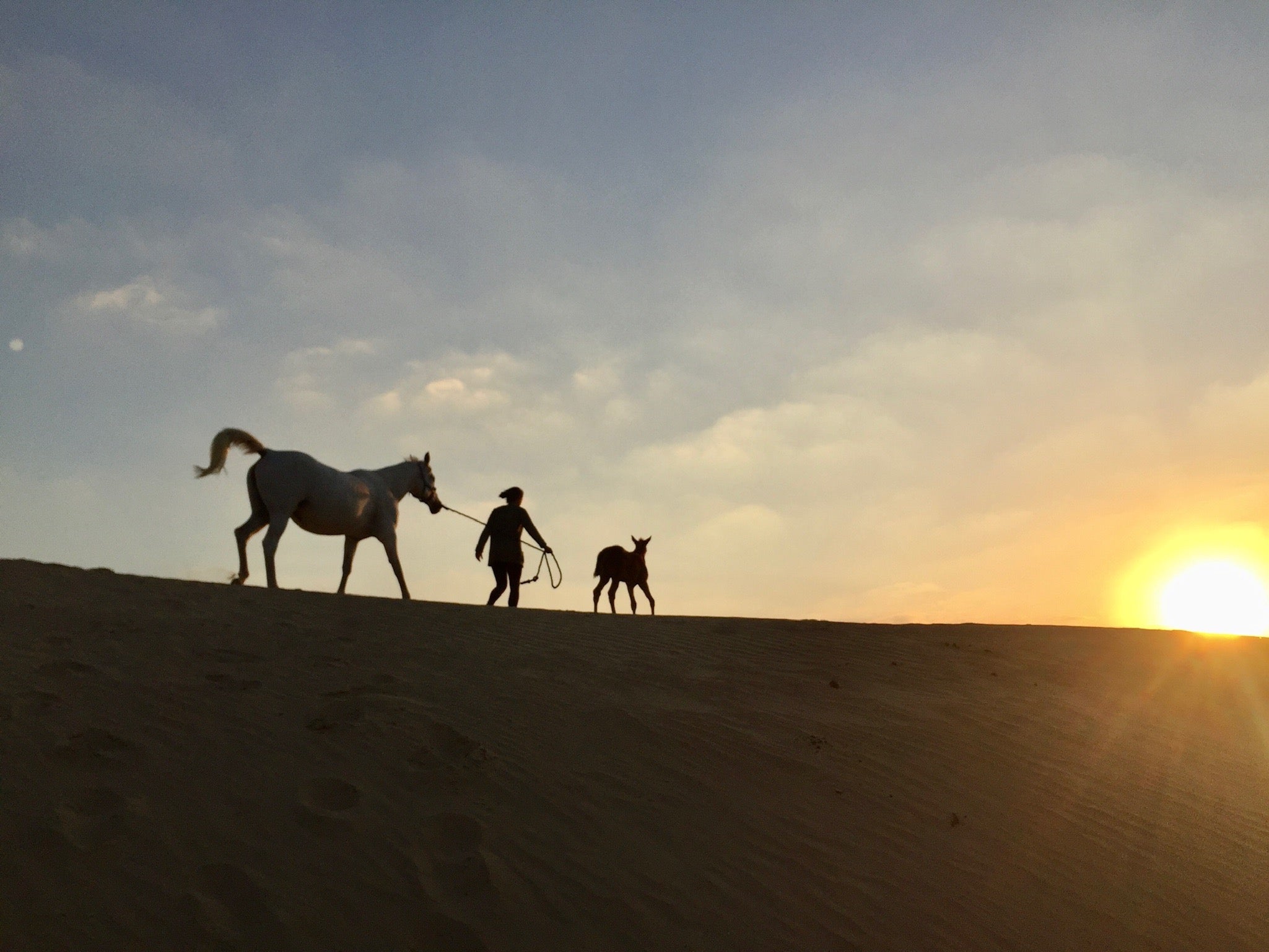 Competing in endurance horse races across the deserts of the United Arab Emirates has served as a unique gateway through which I've been fortunate to gain a deeper understanding of this particular area of the Gulf. A MAAS graduate ('17) and horse rider at Al Aryam Endurance Team in the UAE, I was born and raised in the Basque Country, northern Spain. I moved to Dubai in 2008 following an opportunity to ride and race while on a scholarship to study fine arts at the American University in Dubai. Horses have been and continue to be the key interlocutors between me and my environment, introducing me to new landscapes, nature, and people while sparking my curiosity for the culture that surrounds them.
Endurance racing consists of horses running across open landscapes for between 120 and 160 kilometers. Divided into loops in between which veterinarians determine if the horse is fit to continue, races usually last anywhere between 7 and 10 hours; training involves many more hours still. Spending so much time "on the hoof" not only builds a close bond between rider and horse, but also with the landscapes that both navigate.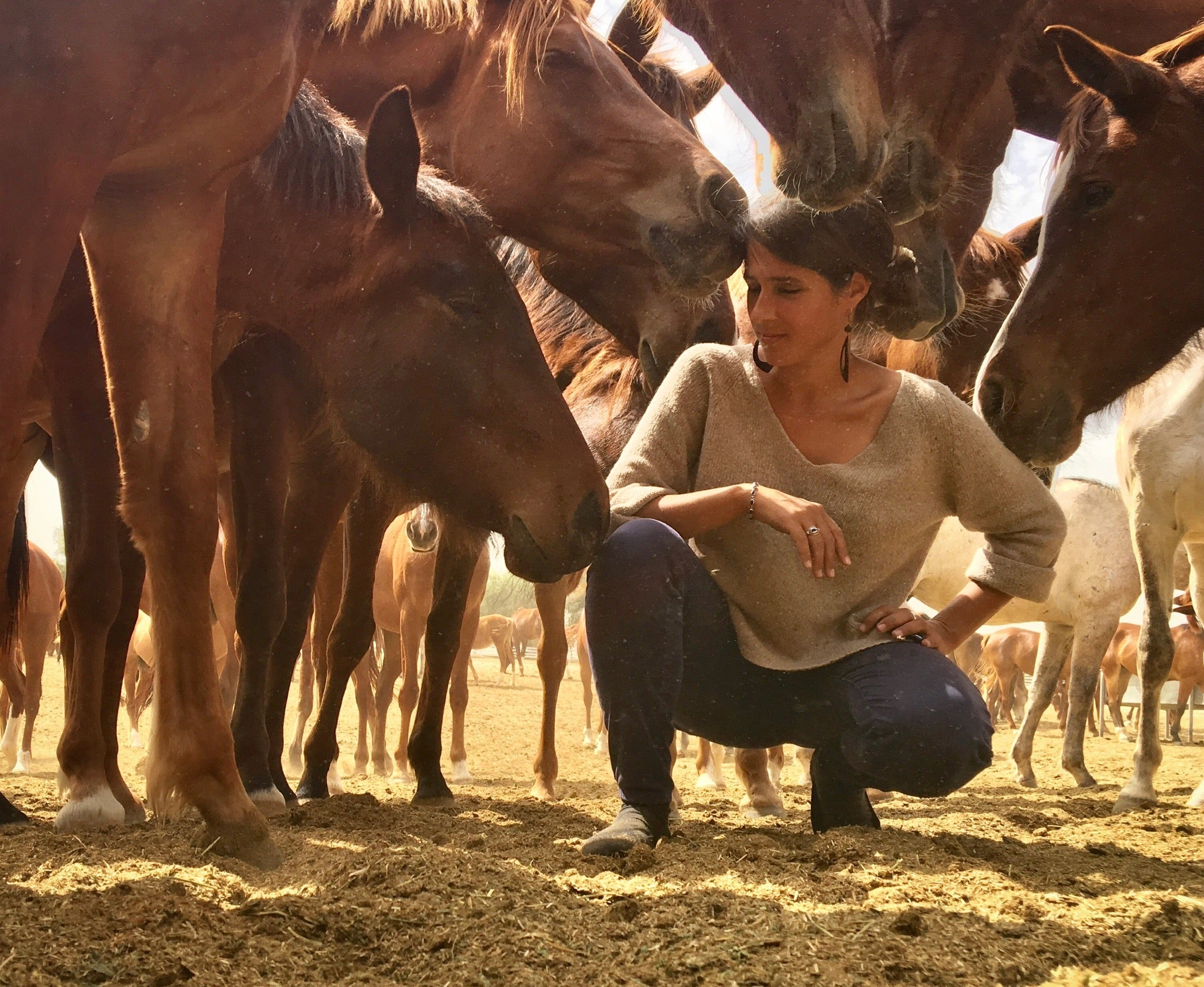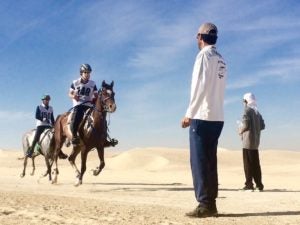 Most of the horses that compete in endurance races are Arabian horses or an Arabian crossbreed. Their metabolism and light but sturdy bodies make them the best horses for enduring long distances. Although you can trace their origins to the Levant, North Africa or other parts of the Arabian Peninsula, most of the Arabian horses racing in the industry today are bred in places far from their original habitats. The UAE sits at the nexus of a truly global endurance horse racing industry: horses are imported from as far afield as France, Argentina, South Africa, and Australia.
Thanks to horses, I have learned to appreciate the rich biodiversity of the desert and developed a fascination for the flora and fauna that resiliently inhabit this ecosystem. At my team's stables, we share our tracks with racing camels and often cross paths with gazelles, oryx, the timid desert fox, and many birds such as the bulbul, the hoopoe, or the blue-winged Indian roller trying to catch insects near a Ghaf tree (prosopis cineraria).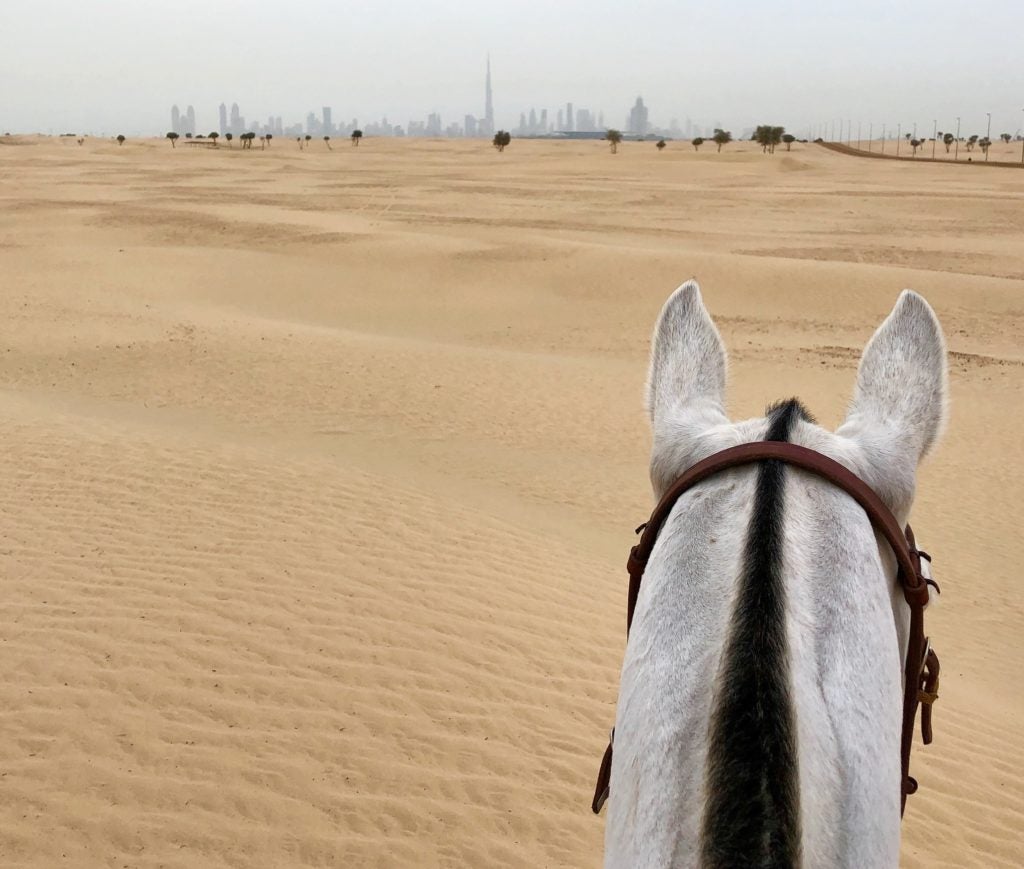 I began to study Arabic in part so I could communicate with and learn from my Emirati and Arab colleagues from Sudan, Yemen, and Egypt. I was also genuinely interested and soon developed a passion for the language and culture, which is what eventually led me to CCAS. The M.A. in Arab Studies program at CCAS helped equip me with the advanced Arabic language skills necessary to connect and more meaningfully engage with my environment while propelling me to think with greater freedom and empathy. It has heightened my awareness of the complex layers of the spaces I inhabit—of the diverse cultures, both global and local in scale, we as humans have created with one another and with animals.
Uma Mencía Uranga is an endurance horse rider at Al Aryam Endurance Stables in Dubai, UAE. She graduated from the MAAS program in 2017. This article was originally published in the Fall 2019 issue of the CCAS Newsmagazine.