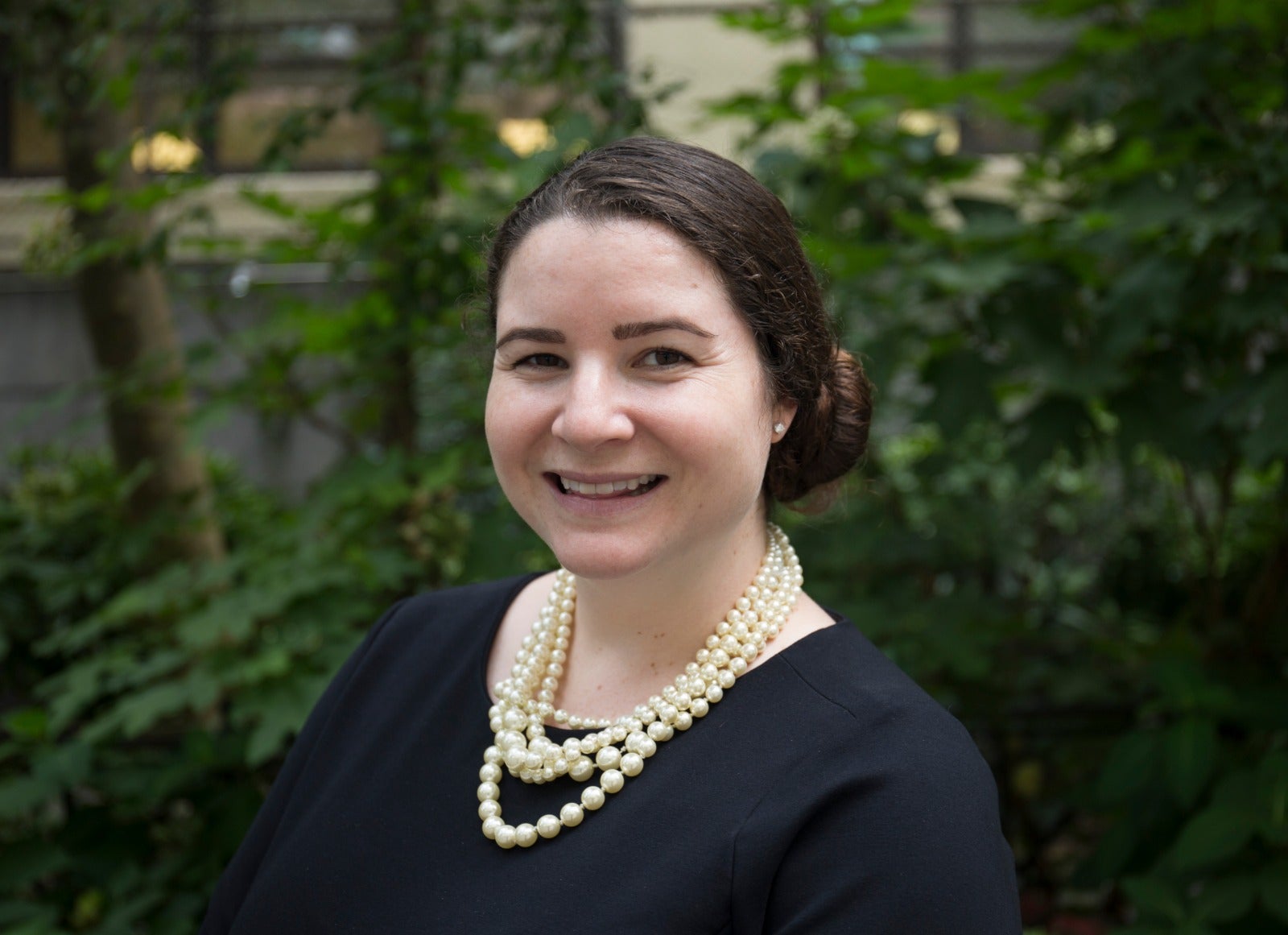 Hannah Beswick is the Partnerships Development Specialist at the UN Women Liaison Office for the Gulf Cooperation Council (GCC) in Abu Dhabi, UAE. In this role, she builds and fosters relationships with the government, private sector, and civil society organizations to advance the gender equality and women's empowerment agenda in the region. She most recently served as the Women, Peace and Security Adviser and Senior Gender Adviser at the Permanent Mission of the United Arab Emirates to the United Nations in New York (2014-2018). In this role, she provided strategic guidance and technical expertise on integrating gender into formal and informal peace processes, peacekeeping, post-conflict recovery, humanitarian action, transitional justice, strategies to counter violent extremism, and efforts to combat sexual violence in conflict.
Formerly, Hannah worked with the Georgetown Institute for Women, Peace and Security in Washington, D.C. (2014), where she conducted research on women's participation in peace processes, interviewed women in senior leadership for the Institute's Profiles in Peace Oral Histories Project, and assisted in the organization and management of the annual Hillary Rodham Clinton Awards for Advancing Women in Peace and Security. Prior to this, Hannah served as the Morocco/Western Sahara expert at Freedom House (2013). From 2010 to 2012, Hannah served in the U.S. Peace Corps in Morocco, as a Youth Development Specialist and Women and Girls Empowerment Coordinator. Hannah received her B.A. in International Studies from Vassar College, with departmental honors, and her M.A. in Arab Studies from Georgetown University's Edmund A. Walsh School of Foreign Service. Hannah speaks English, Moroccan Arabic, and French.
What led you to work at the UN Women Liaison Office for the GCC?
I spent the last five years working with the UAE government at United Nations Headquarters in New York advancing the gender equality and women's empowerment agenda. Much of this time was spent working on the Women, Peace, and Security agenda, which is about advocating for the critical role that women need to play in leadership and decision-making to ensure international peace and security – from drafting peace accords, to serving in key roles in transitional justice processes, to mitigating humanitarian crises. During this time, the UN Women Liaison Office for the GCC was established in Abu Dhabi, and took on the Women, Peace, and Security agenda as a key strategic priority. As a committed proponent of this agenda, I saw my value-add to this Office – and coupled with my expertise in the region, I knew I could contribute to advancing the women's empowerment agenda in this part of the world.
What's it like to work for women's rights in the Arab world?
The UAE is a fascinating location from which to work on women's rights in the region. The UN Women Liaison Office for the GCC in Abu Dhabi is the first of its kind in the entire GCC, so we've been doing a lot of work to socialize our mandate locally, namely, to showcase that we are the UN entity dedicated to advancing gender equality and women's rights globally. Fortunately for us, there is an incredible amount of government support for this agenda in the UAE, as well as a great interest from the private sector and non-governmental organizations. The support from our partners has enabled us to leverage our UN mandate and increase advocacy efforts in the region.
How did you become interested in the MENA region?
My interest in the MENA region cropped up when I was in high school, in a class called Peace, Justice, and the Social Change – basically, the Quaker school version of social studies. One of our projects was to choose a country and submit monthly reports on that country's economy, political situation, environment, society, etc. I ended up working on Iraq and Iran, and found the content quite fascinating. In American schools, most history that is taught is quite Eurocentric, and so this foray into other cultures really sparked my interest. A few years later, I found myself signing up for Arabic classes as a freshman in college, and stuck with it for ten years, which led to further studies in Cairo and then living in Morocco for two years working with the U.S. Peace Corps. My passion for working on the women's empowerment agenda has developed alongside my regional interest, and I'm still going strong.
What's a typical day for you?
There really is no typical day in my job. My main role is to foster and build partnerships with organizations that share the same passion and commitment for advancing the gender equality and women's empowerment agenda in the GCC, across all areas. This means that one day I could be meeting with colleagues from the Ministry of Defense, seeing how we can expand and build up our ongoing Military and Peacekeeping Training for Arab women. The next day I may hop in the car and drive to Dubai for meetings with leading private sector companies that want to launch a local chapter of UN Women's "UnStereotype Alliance," which seeks to end stereotyping and biased portrayals of women and men in the media. In between all of this, I'm strategizing with my team on our priorities and on who we want to engage with next to advance UN Women's mandate locally.
What are the most challenging and rewarding aspects of your job?
I have the luck of having a "good" challenge: there are so many organizations from the public, private, and non-governmental sectors that want to work with us, that there is not enough time in the day to meet with and work with everyone. Our UN Women Liaison Office is small and nimble, and we do our best to work with all of those organizations that share our commitment to the gender equality and women's empowerment agenda. The most rewarding part is meeting like-minded, passionate people throughout the country who want to give their time and resources to advancing this agenda.
What is the most interesting part about living in Abu Dhabi?
Abu Dhabi is a fascinating melting pot of languages, cultures, and nationalities. Last week, I attended a lunch with some brilliant women from all over the world: Jordan, Russia, Philippines, France, Poland, the USA, and so many others. It is quite a privilege to get to know so many people from different parts of the world, and to share in this common experience of living life abroad, away from your native culture. This also means that there's an excellent selection of authentic international restaurants, run by locals from a multitude of countries – and the supermarket is a whole other experience, with quite the international selection of foods!
Isabel Roemer is the CCAS Multimedia and Publications Assistant. She is studying Health Care Management & Policy at Georgetown.