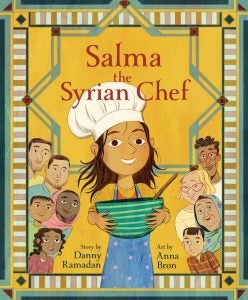 Thursday, March 11, 7:00-8:00pm EST (Zoom link to come)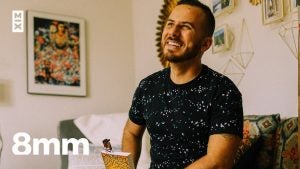 2020 Picture Book Award Winner: Salma the Syrian Chef by Danny Ramadan, illustrated by Anna Bron (Annick Press, 2020). Salma and her mother have recently arrived in Vancouver and all Salma wants to do is make her mama smile again. Between English classes, job interviews, and missing Papa back in Syria, Mama always seems busy or sad. A homemade Syrian meal might cheer her up! The staff and other newcomers at the Welcome Center are happy to help out. Syrian culture is beautifully represented through the meal Salma prepares and the diverse cast of characters speaks to the power of cultivating community in challenging circumstances. In this webinar, Danny Ramadan will first speak about his book, followed by a conversation on Syrian food and culture. The book is accessible for readers ages 4-7/ Pre-K-2nd grade.
Register at this link.
NOTE: To view other webinars in the series, starting January 12, 2021, visit https://internationalizingsocialstudies.blog/