Below are full biographies of speakers for Georgetown University's "Iraq 2023: Twenty Years On" conference held on March 31, 2023. Please visit the conference page to register.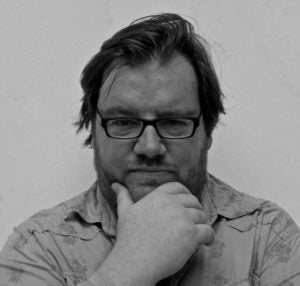 Sinan Antoon
Sinan Antoon was born in Baghdad in 1967. He left Iraq after the 1991 Gulf War. He holds degrees from Baghdad, Georgetown, and Harvard where he earned his doctorate in Arabic literature. He is a poet, novelist, scholar, and translator. He has published two collections of poetry and four novels. His works have been translated to numerous languages. His translation of Mahmoud Darwish's last prose book, In the Presence of Absence, won the 2012 American Literary Translators' Award. His other translations include The Book of Disappearance by Ibtisam Azem. His scholarly works include The Poetics of the Obscene in Pre-Modern Arabic Poetry: Ibn al-Hajjaj and Sukhf and articles on Saadi Youssef, Sargon Boulus, and modern Iraqi culture. His essays have appeared in The Guardian, Washington Post, The Nation, and The New York Times and many pan-Arab newspapers and journals His most recent work is The Book of Collateral Damage. He is associate professor of Arabic Literature at New York University.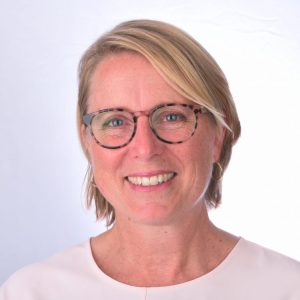 Rochelle Davis
Rochelle Davis is The Sultanate of Oman Associate Professor of Anthropology at the Center for Contemporary Arab Studies in the School of Foreign Service at Georgetown University. Her research focuses on refugees, war, and conflict, particularly in Palestine, Syria, and Iraq.  She is currently writing a book on the role of culture in the U.S. military occupation of Iraq. She was a senior researcher on a joint Georgetown University and the International Organization for Migration project conducting a mixed-methods panel survey over 5 years of more than 3000 Iraqi households displaced by ISIS/ISIL/Da'esh to understand displaced people's access to durable solutions. https://ccas.georgetown.edu/resources/iom-gu-iraq-idp-study/ Her publications include Palestinian Village Histories: Geographies of the Displaced, (Stanford University Press, 2012); "Culture as a Weapon System" in Middle East Report (MERIP). 255, July 2010 http://www.merip.org/mer/mer255/culture-weapon and "'What do you miss most? Syrian refugees respond'. (Jadaliyya.com, 12 December 2013) co-authored with Abbie Taylor.  http://www.jadaliyya.com/pages/index/15555/what-do-you-miss-most-syrian-refugees-respond.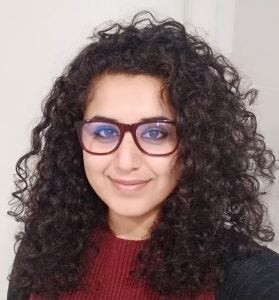 Hanan Jasim Khammas
Hanan Jasim Khammas received her PhD in literary theory and comparative literature (UAB). Her Doctoral thesis entitled The Body Sign: Contemporary Iraqi Fiction and the War on Terror examines the semiotic and conceptual influences that the war on terrorism had on the representation of corporeality, sexuality, and gender in the narratives of Iraqi and American Authors since the US-led invasion of Iraq. Her research interests involve Body and Violence Studies within the contexts of military subjugation and cultural colonialism. She is an adjunct Lecturer of Literary Theory and Comparative Literature at (UAB), where she is also coordinates of the master's degree in Contemporary Arabic Studies; she is a member of the research project Gender(s), Language(s) in Contemporary Arabness; and a former member of the editorial council of Revista Banipal, Spanish edition of Banipal Magazine.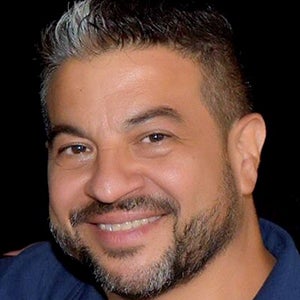 Bassam Haddad
Bassam Haddad is director of the Middle East and Islamic Studies Program and an associate professor in the Schar School of Policy and Government at George Mason University. 
He is the author of Business Networks in Syria: The Political Economy of Authoritarian Resilience (Stanford University Press, 2011) and co editor of A Critical Political Economy of the Middle East (Stanford University Press, 2021). 
Haddad is cofounder/editor of Jadaliyya ezine and executive director of the Arab Studies Institute. He serves as founding editor of the Arab Studies Journal and the Knowledge Production Project. He is co producer/director of the award-winning documentary film, About Baghdad, and director of the acclaimed series Arabs and Terrorism.
Haddad serves on the board of the Arab Council for the Social Sciences and is executive producer of Status audio magazine and director of the Middle East Studies Pedagogy Initiative (MESPI). He received the Middle East Studies Association Jere L. Bacharach Service Award in 2017 for his service to the profession. Haddad is working on his second Syria book titled, Understanding The Syrian Tragedy: Regime, Opposition, Outsiders (forthcoming, Stanford University Press).
He received his BA, MA, and PhD from Georgetown University.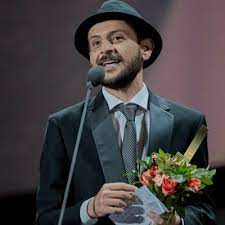 Mohanad Hayal
Mohanad Hayal was born in 1985 in Iraq. After graduating from Baghdad University's Faculty of Fine Arts with a cinema degree, he gained considerable production experience by working on several feature films and participating in film workshops across the world. His films have been supported by and officially selected in various international film festivals including Berlinale, Venice, Tribeca, Göteborg, Hayal's first feature film Haifa Street (2019) won the Best Film Award at the Busan International Film Festival, as well as the best film and actor awards at the Cairo International Film Festival. He received the Rising Star Award from Rhode International Film Festival USA in 2014 Hayal has worked as an independent film producer in Iraq for over 10 years and, along with other Iraqi filmmakers, founded the Iraqi Independent Film Center. He also held the position of Cinema Department Director at the Iraqi ministry of culture, spearheading the Baghdad Grant for Independent Films since 2019. In his latest endeavor, he executive produced and co-wrote the Iraqi TV series The Red Zone (2021).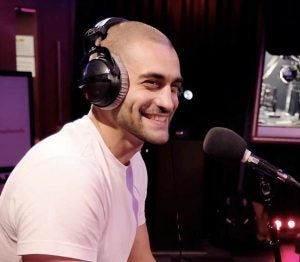 Lowkey
Lowkey is a British-Iraqi hip-hop artist, academic and political campaigner. He is a patron of Stop The War Coalition, Palestine Solidarity Campaign, The Campaign for Nuclear Disarmament and The Peace and Justice Project, founded by Jeremy Corbyn. He also sits on the board of advisors for Declassified UK, a website which investigates the British Ministry of Defence and intelligence services. He has spoken and performed on platforms from the Oxford Union to the Royal Albert Hall and Glastonbury. 
Maya Mikdashi
Maya Mikdashi is an Associate Professor in the Department of Women's, Gender, and Sexuality Studies at Rutgers University. Her first book Sextarianism: Sovereignty, Secularism and the State in Lebanon (SUP, 2022) theorizes the relationships between sexual difference and political difference, the religious and the secular, and law, bureaucracy, and biopower. Her work is grounded in ethnographic and archival research, and has been translated into Arabic, Turkish, French, Spanish, German and Korean.  Maya has been published in several peer reviewed journals, including the International Journal of Middle East Studies, Gay and Lesbian Quarterly, the Journal of Middle East Women's Studies, American Ethnologist, Transgender Studies Quarterly, Comparative Studies of South Asia, Africa and the Middle East, the Journal of Palestine Studies, and the American Indian Culture and Research Journal. She has also been published in peer reviewed edited volumes and in public facing venues. She is a co-founding editor of Jadaliyya, and is a member of the editorial collectives of Comparative Studies of South Asia, Africa and the Middle East, Middle East Law and Governance, Agitate!, and Social Text. Maya is co-director of the documentary film About Baghdad (2004), filmed in Iraq in 2003, and director of Notes on the War (2006), filmed in Lebanon in 2006. She holds degrees from the Lebanese American University, Georgetown University, and Columbia University.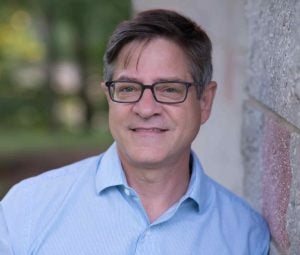 Pete W. Moore
Pete W. Moore is the Marcus A. Hanna Associate Professor of Politics at Case Western Reserve University in Cleveland, Ohio. From 2021-2022, he was the Visiting Kuwait Chair at the Paris School of International Affairs, Sciences Po. He serves on the editorial committee of the Middle East Report, the Middle East Studies Association's Committee on Academic Freedom (North America), and helps direct research for the project, Security in Context. His research and publications explore issues of political economy, security studies, and fiscal politics with specific emphasis on Jordan and the Gulf States. 
Rijin Sahakian
Rijin Sahakian uses writing, teaching and art-making to examine critically the relationship of contemporary art and culture to coalition wars in Iraq. She founded Sada, an arts education initiative for Baghdad-based students, operating from 2010-15. Sahakian curated Iraq: Reframe (Montalvo Arts Center), Sajjad Abbas and Laith K. Daer: City Limits (VCU Qatar), and Shangri La: Imagined Cities (Los Angeles Cultural Affairs). She has taught at California Institute of the Arts and published in Warscapes, e-flux journal, n+1, Hyperallergic, Camera Austria,The Derivative (Beirut Art Center), and Artforum. Recently, Sahakian created an anthology film with members of Sada for documenta fifteen. 
Suzy Salamy
Suzy Salamy is a filmmaker and a social worker. She has worked extensively in television and film, including the news programs Democracy Now!, GRITtv, and several award-winning documentaries about the Middle East that covered issues facing Palestinian refugees, Until When and the war in Iraq, About Baghdad. Suzy also produced two series with Deep Dish TV, Nothing is Safe, about the 2006 Lebanese war with Israel, and Shocking and Awful, a Grassroots Response to War and Occupation in Iraq, which showed at the Whitney Biennial 2006 and at MoMA PS1 in 2019/2020 along with the film About Baghdad. Suzy received a diversity grant from ITVS in 2013 to produce and direct a short film about three Lebanese LGBTQ activists in Beirut Outside/In. Suzy currently works as the Director of Social Work at the Innocence Project, where she supports people who are transitioning to life outside of prison after wrongful conviction and exoneration.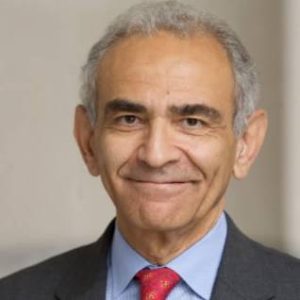 Joseph Sassoon
Joseph Sassoon is the Director of the Center of Contemporary Arab Studies. He is Professor of History and Political Economy at Georgetown's Center for Contemporary Arab Studies and holds the al-Sabah Chair in Politics and Political Economy of the Arab World. He is also a Senior Associate Member at St Antony's College, Oxford, where he also completed his PhD. Professor Sassoon, whose research focuses on political economy, economic history, Iraq, Iraqi refugees, and authoritarianism, has published extensively and is the author of five books.
His most recent book, The Sassoons: The Great Global Merchants and the Making of an Empire, was published in the United States by Pantheon Books (2022) and in the UK by Allen Lane under the title The Global Merchants: The Enterprise and Extravagance of the Sassoon Dynasty (2022). His prior books include Economic Policy in Iraq 1932-1950 (Routledge, 1988); The Iraqi Refugees: The New Crisis in the Middle East (London, I.B. Tauris, 2009), which offers a comprehensive study of the Iraqi refugees and the impact of their displacement on their home and host countries after the 2003 invasion; Saddam Hussein's Ba'th Party: Inside an Authoritarian Regime (Cambridge University Press, 2012), which won the prestigious British-Kuwait Prize for the best book on the Middle East; and Anatomy of Authoritarianism in the Arab Republics (New York: Cambridge University, 2016).
Adam Shapiro
Adam Shapiro is Director of Advocacy for Israel/Palestine at DAWN (Democracy Now in the Middle East – www.dawnmena.org), leading advocacy efforts on accountability for human rights abuses and to shift US foreign policy in line with international and human rights law. For 10 years, Adam served as Head of Communications & Visibility for the Ireland- based international human rights organization Front Line Defenders (www.frontlinedefenders.org). Adam co-directed and co-produced the first documentary film shot in Iraq following the US-led invasion in 2003 (About Baghdad), co-directed and co-produced the first documentary in Darfur in 2004 (Darfur Diaries); and made the documentary series Chronicles of a Refugee (broadcast on Al-Jazeera Documentary Channel) about Palestinian refugees around the world. He is the Co-Founder and Co- Publisher of Cypher Comics (www.cypherzine.org) and the author of La Lucha: The Story of Lucha Castro and Human Rights in Mexico (Verso, 2015).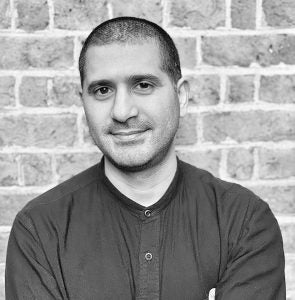 Omar Sirri
Omar Sirri is a research associate in the Department of Politics and International Studies at SOAS, University of London. He holds a PhD in political science from the University of Toronto. His doctoral dissertation, Scarecrows of the State: An Ethnography of Security Checkpoints in Contemporary Baghdad, was named co-winner of the 2022 Malcolm H. Kerr Dissertation Award in the Social Sciences from the Middle East Studies Association.