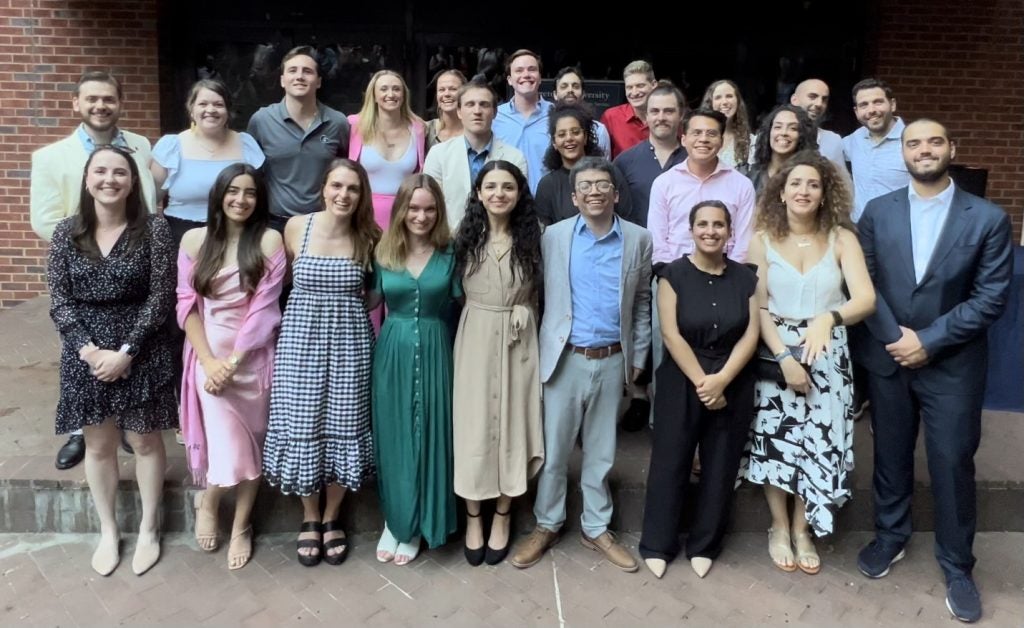 On May 20, CCAS celebrated the graduation of the following 29 students from the Master of Arts in Arab Studies (MAAS) program:
Motasem Abuzaid, Hoda Al-Haddad, Nooran Alhamdan, Douglas Christensen, Antony Costantin, William Cox, Zachary Culbertson, David Ernyey, Wissam Fakih (graduated August 2021), Anna Ferguson, Madeleine Hall, Catherine Haseman, Aisha Jitan, Ramzi Khalaf, Kristine Konnecker Jakobsen, Aaron Mccann, Benjamin Peeler, Jakob Plaschke, Juan Ramirez, Nicole Robinson, William Robinson, Akram Safa, Aidan Salamone, Mary Kathleen Smith, Chase Swinerton, Ayah Tafesh, AntonioTahhan, Maddie Fisher, Jenna Zabarah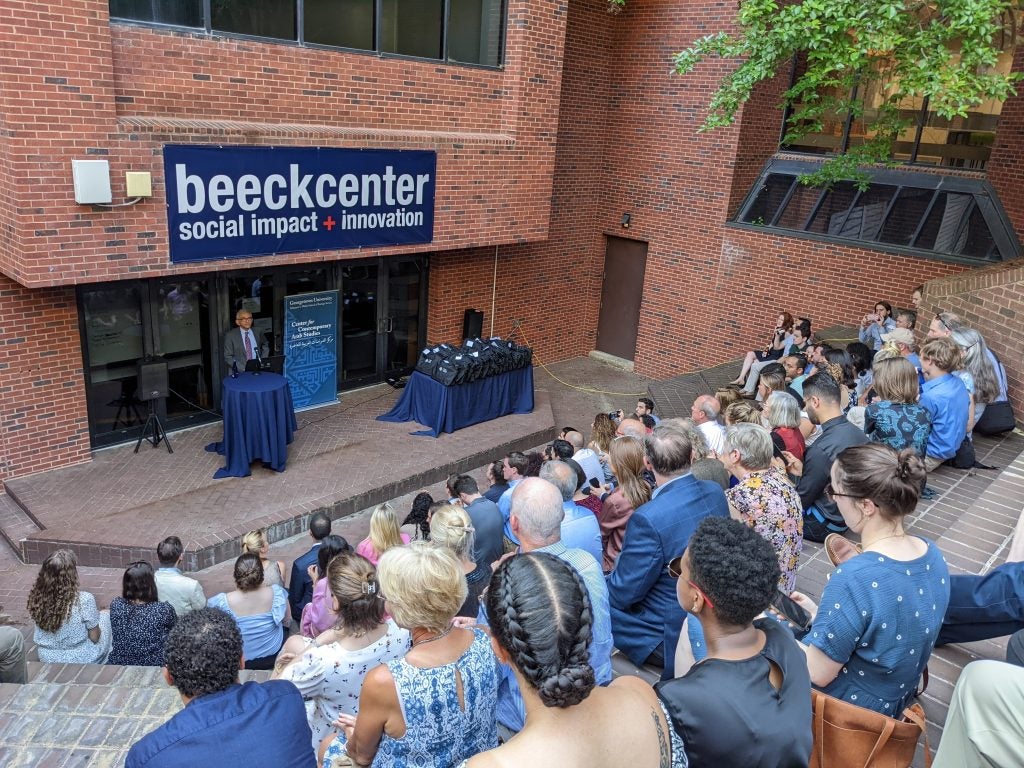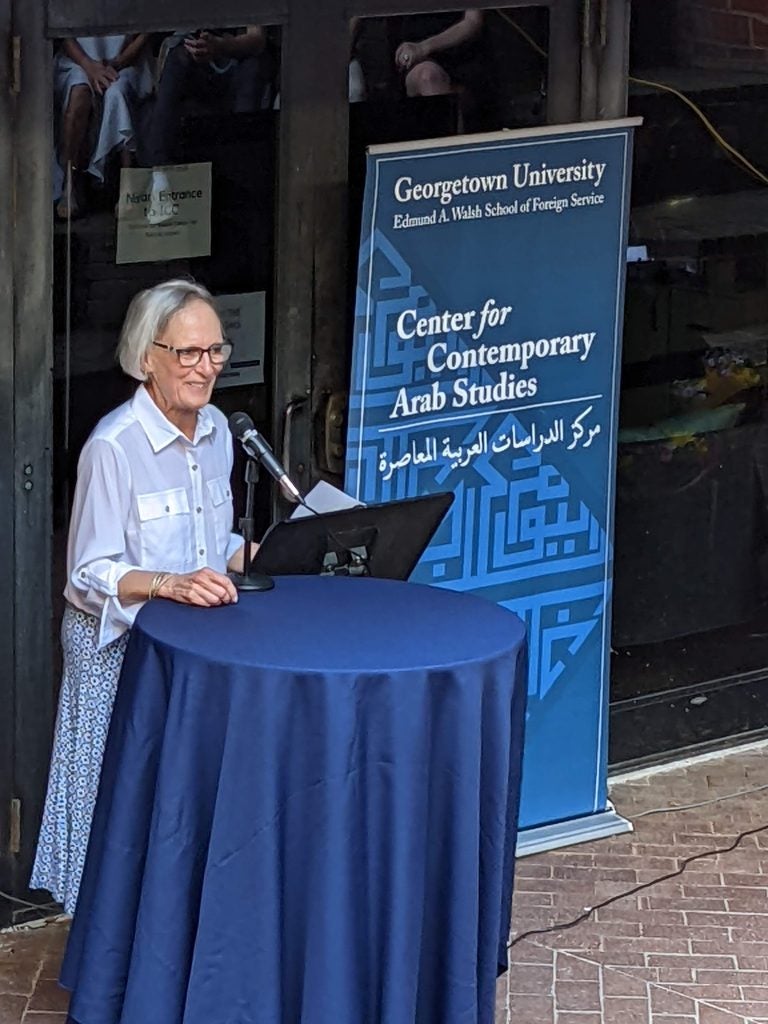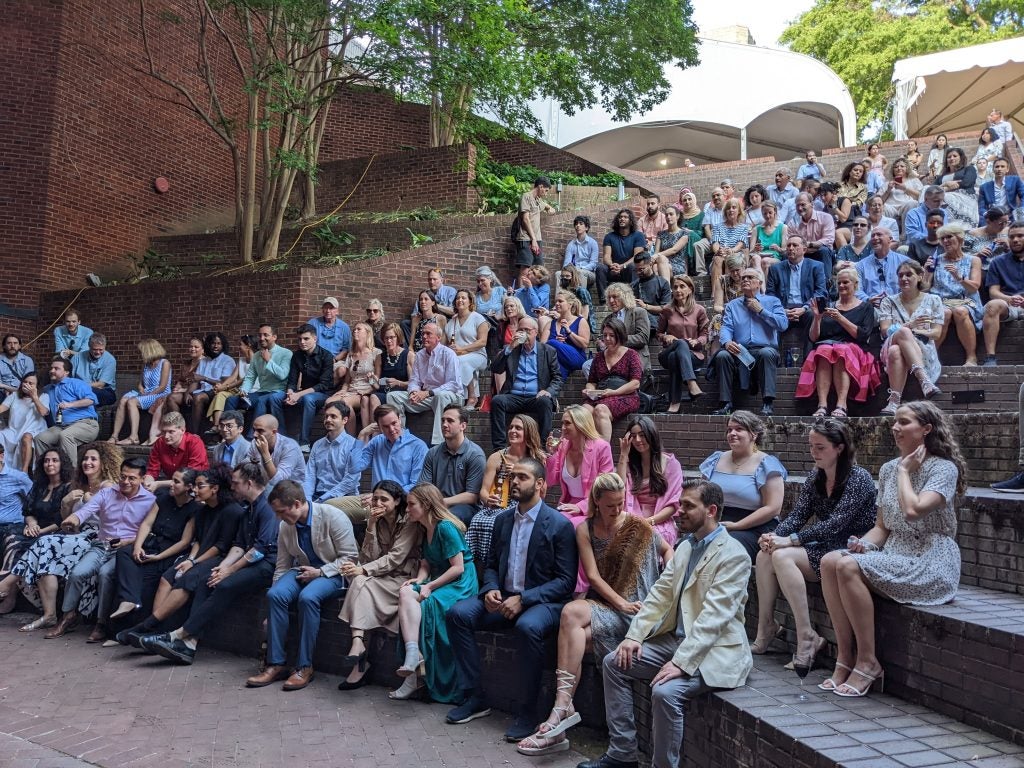 Congratulations! We are so proud of each of you and look forward to seeing the great things you will do! As Professor Sassoon said at graduation, you will always have a home at CCAS!