A collaboration between Georgetown University's Center for Contemporary Arab Studies and Alwaleed bin Talal Center for Muslim-Christian Understanding, and the American University of Beirut's Alwaleed Center for American Studies and Research (CASAR).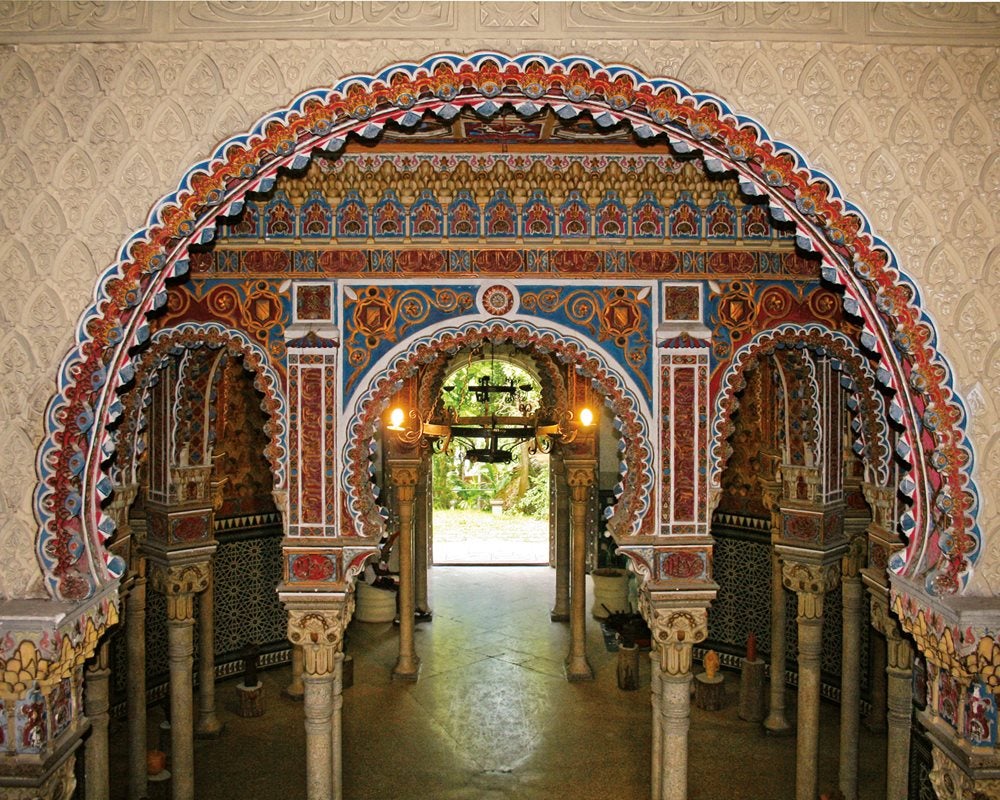 August 2-6, 2021 (online as a virtual institute)
The 2021 Summer Institute will engage with current scholarship that spans 1400 years of cultural histories connecting the Arabic-speaking and Spanish- and Portuguese-speaking worlds. These eras range from the Arab-Umayyad era in the 7th century, through the Hispano-Arabic period, encompassing the Golden Age of Spain and Iberia, and continuing to contemporary Latin America. Scholars in literature, language, theater, the arts, and other fields in the humanities have looked at particular aspects of this interwoven, centuries-long, transcultural tradition. Reworking these cultural relations in terms of their continuities reveals how ideas, artistic practices, languages, forms and objects travelled and were embraced by other populations. The institute places scholars in contiguous fields in dialogue with one another in an attempt to trace cultural transmission from the Arab world to the Iberian Peninsula (called al-Andalus in Arabic) and, in turn, to Latin America. We will look first at the cultural and linguistic sources of al-Andalus, then at the hybrid culture of al-Andalus, and finally at the "afterlife of al-Andalus," primarily in Latin America. The latter is itself the product of multiple dislocations––such as the expulsion of Arabized Jews from the Iberian peninsula, many of whom emigrated to Latin America, the forced conversions and expulsions of Muslims, the so-called "voyages of discovery," and the Spanish Inquisition in both the Iberian peninsula and the new world. By examining these influences as objects of teaching and learning, we hope to foster appreciation of the Arabic, Spanish and Portuguese cultural traditions as distinct, but also deeply interconnected.
We will approach the process of cultural transmission and production to take into account continuity in artistic traditions. As such we will follow the production of literature, theater and the arts, the artists and their audiences, studying how consciously or unconsciously they engage in dialogues with a range of aesthetic and linguistic traditions that represent both continuities and ruptures and circulate across national and linguistic borders.
This institute will feature renowned critics, scholars, writers, and artists from the fields of literature, theater, history and language. They will join us from the Americas, Spain and the Arab world, and include AUB and Georgetown faculty who have published and worked extensively in Europe, the United States and Latin America. The institute is based upon an upcoming book of the same name to be provided to attendees.
Because of the continuing pandemic closures, we will again host this year's institute as a virtual event. We plan to pre-record lectures by our speakers, and provide a syllabus with daily readings in electronic folders available from July through the week of the institute, and during the week of August 2-6, we will hold live discussion and work sessions, virtual exhibits and other activities to allow us to enjoy our usual networking and collaboration around the content with fellow attendees. We are certain that this institute will offer a rich experience.
The 5-day institute will engage with scholars through their lectures and live sessions, and through film, drama, music and visual arts. Attendees will receive access to teaching resources and have opportunities to develop classroom applications with fellow attendees. There is no cost to register, and we welcome out-of-state teachers. Register for STI 2021 here.
This program is made possible by a Title VI grant from the United States Department of Education, which is funding a National Resource Center on the Middle East and North Africa at Georgetown University, and by support from the Center for Contemporary Arab Studies and the Alwaleed bin Talal Center for Muslim-Christian Understanding at Georgetown.