A series of five monthly events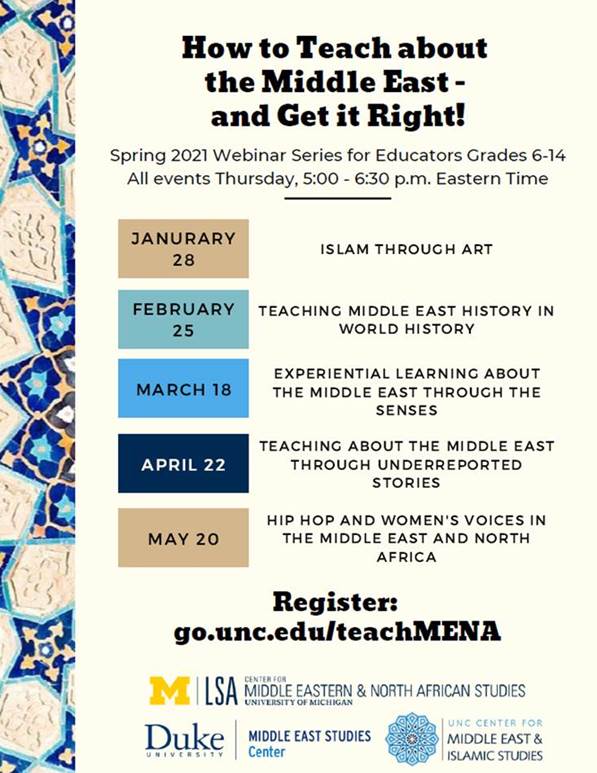 One positive outcome of the pandemic is that Title VI National Resource Centers across the U.S. have increased their collaboration and event sharing capacities. Out of this initiative, we are providing notice of this important series of five interactive sessions between January and May 2021, featuring resources and strategies for teaching about the Middle East relevant to both in-person and virtual teaching for Grades 6-12 and community colleges.
All events are on Thursdays, 5:00-6:30pm Eastern Time.
January 28: Islam Through Art
February 25: Teaching Middle East History in World History
March 18: Experiential Learning about the Middle East Through the Senses
April 22: Teaching about the Middle East Through Underreported Stories
May 20: Hip Hop and Women's Voices in the Middle East and North Africa
REGISTER at http://go.unc.edu/teachMENA