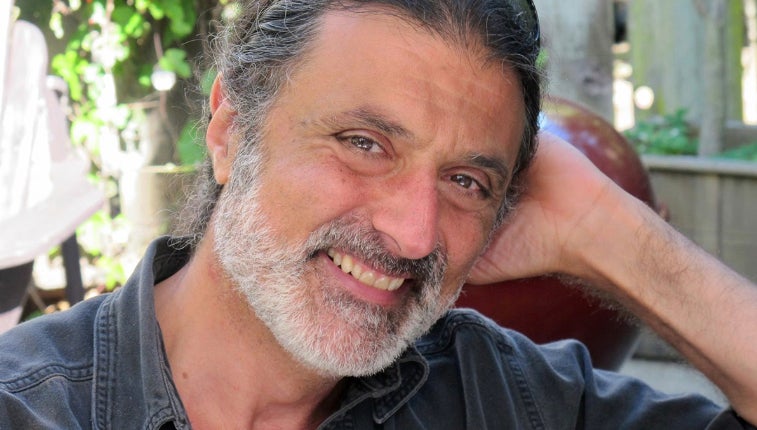 Najib Joe Hakim works as a documentary and editorial photographer in San Francisco. He is a Political Art Fellow at the Yerba Buena Center for the Arts and the recipient of the 2020 Rebuilding Alliance Storytellers Award for his Home Away from Home: Little Palestine by the Bay and Born Among Mirrors projects. Hakim is also a nominee for the US Artist Fellowship. His current endeavor, Palestine Diary, exhumes photographs he took in Palestine in 1978-79 as a recent college graduate. He is a 1982 graduate of Georgetown University's Masters Program in Contemporary Arab Studies, concentrating on International Relations and Arabic. See more of Hakim's work on his website.
By Isabel Roemer
What's a typical day for you?
No such thing as a typical day for me. If there were, I wouldn't be doing this. I thrive on the variety of challenges each day brings.
How did you become interested in photography?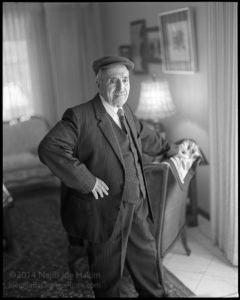 Photography has been a part of my life since I was a child. I used to photograph my family and my GI Joe dolls with a small box camera. My father was a good photographer and documented the family, so I must have gotten the bug from him.
I discovered early on that by holding a camera I was able to overcome my natural shyness and introverted nature. The camera gave me license to enter almost any space and speak to anyone.
When did you choose to pursue photography as a career?
I enrolled in my first photo class, almost as an afterthought, in my senior year in college. There I discovered I still liked making pictures so much. After graduating, I took my portfolio straight to National Geographic without an appointment. Of course, I never got past the receptionist. That encounter set back my photo career 15 years. I didn't know then how to bounce back from a "No."
As a result, I feel I wasted 15 irretrievable years trying to get a "real" job. I regret not having had the courage then to pursue seriously what I really loved.
But that rejection led me to spend 17 months living in Palestine. Of course, I took my camera along. In fact, the photos I took during that period along with excerpts from my contemporary journal were exhibited at the Jerusalem Fund Gallery in the spring of 2019. It's called Palestine Diary.
In 1990 I was laid off from a tech job near San Francisco, and shortly after a course catalog from City College of San Francisco arrived in the mail. I casually flipped through it and landed on the photography courses. "Why not?" I thought. One class led to another and another. By 1992 I had started getting paid assignments from local publications.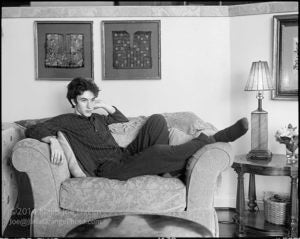 Describe the moment when you realized photography was the right career for you.
I knew I was pursuing the right career after my first trial newspaper assignment. It wasn't glamorous at all. I was asked to photograph "a pile of dirt." It was a two-story mound of contaminated earth that had been excavated from underneath a gas station in San Francisco's Mission District. The property owner and the city were bickering about the cleanup while neighborhood kids played in it. From a low angle, I shot a kid walking atop the dirt, like a tightrope walker, with the ineffective chain link fence dominating the bottom edge of the frame. The editors loved it and I got regular assignments after that.
Which subjects are you the most passionate about capturing?
I describe myself as a documentary photographer. To me that means investigating issues of importance and presenting them in fair, accurate, and understandable ways.
For example, a few years ago I did a project called "Home Away from Home: Little Palestine by the Bay." I undertook oral histories of San Francisco Bay Area Palestinians and paired the audio with large B&W portraits of the interviewees. "Home" explored the questions "What does it mean to be Palestinian in America?" and "How do they reconcile their political aspirations with life in a country whose political culture is profoundly hostile to those aspirations?"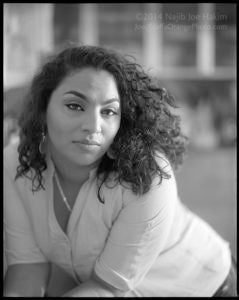 This project gave me the opportunity to fulfill a lifelong desire – to give Palestinians in the US a platform to tell their stories in their own voices, and allow them to reclaim control of their narratives.
What are the most challenging and rewarding aspects of your job?
Each assignment I get or project I undertake requires a self-confidence based on experience, preparation, and knowing your core values. As a result, I learn a lot and engage with a wide variety of people. But the most rewarding part of making photographs are the creative challenges I set for myself. I aim to make images that ask questions or tell a story and are poignant, beautiful. They must be something more than merely illustrating a writer's words. And they must be something people will look at more than once and learn something from.
The following triptychs are from the Palestine Diary project.


Isabel Roemer is the CCAS Multimedia & Publications Assistant. She is studying Health Care Management & Policy at Georgetown.