Resources Sections
CCAS Newsmagazine
The biannual CCAS Newsmagazine features articles by faculty, students, and alumni on issues impacting the contemporary Arab world, as well as highlights of the many activities at CCAS.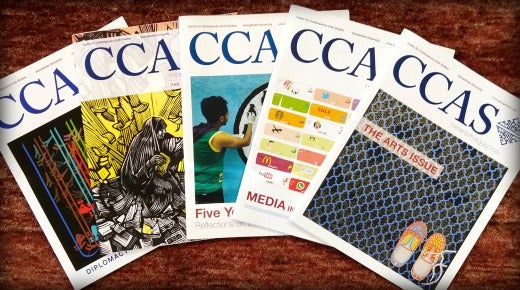 Scholarly Opportunities
CCAS has been home to visiting scholars and post-doctoral fellows from around the world. Read about our current research and teaching opportunities.