Faculty Research
CCAS faculty publish regularly on topics of importance to the study of the contemporary Arab world and are sought after as guest speakers at prominent institutions and as expert voices on a range of issues by the media. Here are a few of their activities over the past year:
Associate Professor and MAAS Academic Director Fida Adely's article "Getting in and Getting Through: Navigating Higher Education in Jordan," which she co-authored with MAAS alums Afaf Al-Khoshman and Angela Haddad, was published in the February 2019 issue of the journal Comparative Education Review. In the spring of 2019, she also published "Decolonizing Our Questions/Decolonizing Our Answers" in the journal Gender and Education. Over the school year, Dr. Adely gave talks at the University of Oslo, Yale University, and the University of Minnesota on the topics of women's labor migration, marriage and single women, and youth and education, respectively. She also presented at CCAS with Professor Betty Anderson of Boston University on their collaborative field-research project, "Mapping Amman, Jordan: Living and Moving in a 21st Century City." In June 2019, Dr. Adely spoke about female labor participation in Jordan at the Woodrow Wilson Center in Washington D.C. as part of the panel, "MENA Women in the Workforce: Understanding Social Norms." Click here to watch a video of Dr. Adely's talk at the Woodrow Wilson Center.
---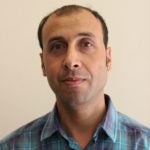 Assistant Teaching Professor Mohammad AlAhmad's article "Aristotle's Influence on the Concept of Metaphor Among the Ancient Arab Rhetoricians" has been accepted for publication by the journal عالم الفكر (Aalam Elfiker). This article represents part of a larger research project on the history of Arab rhetoric. Dr. AlAhmad has also developed a new Arabic content course titled Arab Feminism Through Literature. Through the study of two Arabic novels, the class will help students understand how Arab women authors handle women's rights and issues in their writing and also deepen their Arabic reading, writing, and discussion skills. The class will be offered in Spring 2020.
---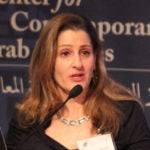 Assistant Professor Marwa Daoudy was selected as a 2018-2020 Mortara Faculty by the Mortara Center for International Studies at Georgetown. She is also currently serving on the Academic Advisory Board for the Arab Center Washington. Dr. Daoudy's book, Origins of the Syrian Conflict: Climate and Human Security, is under production with Cambridge University Press with a February 2020 release date.
---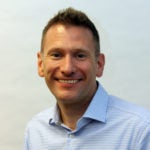 Assistant Professor Daniel Neep devoted the 2018-19 academic year to research and writing, supported by a Sabbatical Fellowship from the Crown Center for Middle East Studies at Brandeis University, where he was in residence, and a Public Scholar Fellowship from the National Endowment for the Humanities. Dr. Neep is grateful to these institutions for supporting his work during this time. Dr. Neep published a peer-reviewed article, 'Narrating Crisis, Constructing Policy: Economic Ideas and Institutional Change in Syria' in New Political Economy (September 2018), and a policy brief, 'Why hasn't the Asad Regime Collapsed? Lessons from Syria's History of Tyranny,' Middle East Brief no. 128, Crown Center for Middle East Studies, Brandeis University (June 2019). He presented his work in progress to the annual meeting of the North-East Middle East Politics Working Group and in June 2019 was selected as a participant in the International Policy Summer Institute's "Bridging the Gap" professional development program, designed to assist professors in international affairs build the tools and networks to disseminate policy-relevant academic research.
---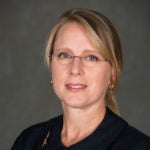 Associate Professor and CCAS Director Rochelle Davis is working on a number of research projects around displacement in the MENA region, including a project with Professor Emeritus Susan Martin, and MAAS grads Grace Benton and Zoya Waliany on international responsibility-sharing for refugees, which was published by the World Bank KNOMAD project. As part of her work with the International Organization for Migration's longitudinal study of 4,000 Iraqi households, Dr. Davis published three articles with colleagues and GU students: "Iraqi IDPs Access to Durable Solutions: Results of Two Rounds of a Longitudinal Study" in International Migration; "Home After ISIS: A Study of Return as a Durable Solution in Iraq" in the Journal of Peacebuilding & Development; and the report "Access to Durable Solutions: Three Years in Displacement."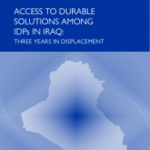 Dr. Davis also guest-edited, along with CCAS Multimedia & Publications Editor Vicki Valosik, a special section of the April 2019 issue of the journal International Migration titled "Displacement and Return in Iraq." In January, Dr. Davis joined the Advisory Board of the Center for International and Regional Studies at Georgetown University-Qatar. During the spring semester, Dr. Davis and Professor Fida Adely co-taught an undergraduate Centennial Lab class titled "Development and Displacement in the Arab World" and took 15 students to Jordan over spring break to learn more on those subjects.
---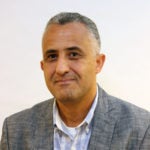 Adjunct Associate Professor Noureddine Jebnoun's chapter "Tunisia: Patterns and Implications of Civilian Control" was published in 2019 by Lynne Rienner in the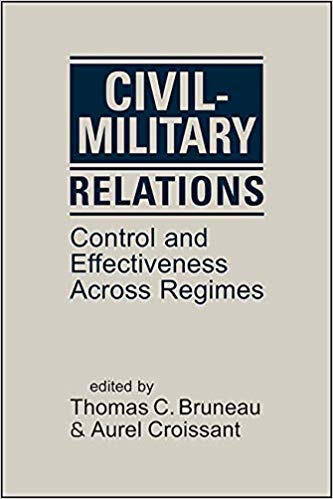 volume Civil-Military Relations: Control and Effectiveness Across Regimes. The book is a pioneer study on military effectiveness and civilian control and offers an innovative field of research for students of civil-military relations. In addition, Dr. Jebnoun's paper "Public Space Security and Contentious Politics in Morocco's Rif Protests," was published in the journal Middle Eastern Studies (May 2019). Dr. Jebnoun participated as a panelist at the 65th Anciens' Annual Conference and Seminar at the NATO Defense College in Rome in October. During the spring semester, he delivered the talk "China and the Arab World: A Political Economy Perspective" before the Georgetown School of Foreign Service Graduate Student Council.
---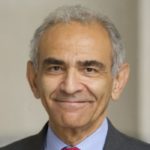 This year, Professor Joseph Sassoon was promoted to full professor. Dr. Sassoon received a fellowship from the Katz Center at the University of Pennsylvania, where he spent the fall semester writing his book The Global Merchants and the World of the Sassoons. Over the year, he presented his book research at several institutions, including Harvard Business School and the University of Pennsylvania in the fall. During the spring semester, Dr. Sassoon participated in a workshop on globalization at Oxford's St Antony's College, as well as a colloquium on families and philanthropy at Catholic University in Washington, D.C., where he discussed and compared the Tatas and Sassoon families of India and their traditions of philanthropy. Dr. Sassoon also gave a talk at the University of Chicago on Baghdadi Jews in Shanghai before, during, and after WWII. In June, Dr. Sassoon presented his forthcoming book as the invited speaker for the annual Martin Norton Talk at the Jewish Museum in London. Dr. Sassoon also served as an advisor and expert commentator on the Saddam Hussein regime for the PBS documentary series Dictator's Playbook, which aired in January 2019.
---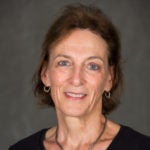 Professor Judith Tucker co-authored an op-ed published in the Washington Post in the fall about gender reforms in Saudi Arabia. She also published the chapter "Arab Families and Islamic Law," in Arab Family Studies: Critical Reviews (Syracuse University Press, 2018) and the short piece "Essential Readings: Women's and Gender History in the Early Modern/Modern Middle East," for the Middle East Studies Pedagogy Initiative (Tadween Publishers, 2018). She delivered the Presidential Address at the 2018 Middle East Studies Association (MESA) Annual Conference, which was subsequently published as "Presidential Address: Middle East Studies Reckons with Walls and Spoils" in Review of Middle East Studies, 53(1), June 2019.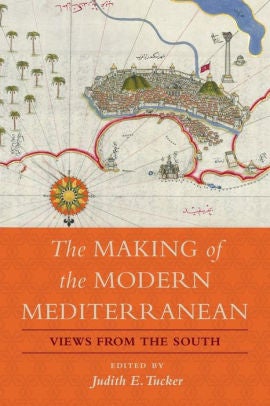 A volume edited by Professor Judith Tucker, The Making of the Modern Mediterranean: Views from the South, was also published in June 2019 by the University of California Press. The collection challenges views of the Mediterranean as a space shaped predominantly by European trajectories and focuses instead on economic, cultural and political perspectives from the Mediterranean's Asian and African shores. Dr. Tucker has also been involved in several important advocacy initiatives through her role as President of the Middle East Studies Association, including a security alert from the MESA Board regarding threats to students and researchers in Egypt and a letter sent by the MESA Committee on Academic Freedom to President Trump and other U.S. officials opposing the Anti-Terrorism Clarification Act (ATCA) because of its impact on Palestinian students.