Director's Message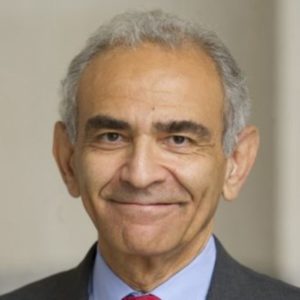 Dear colleagues, alumni, and friends of CCAS,
The Center for Contemporary Arab Studies is a proud part of Georgetown University's Walsh School of Foreign Service (SFS), the oldest school of international affairs in the United States. For more than a century, the School of Foreign Service has been preparing future leaders to engage on the global stage, a mission we deeply share at CCAS. Since our founding in 1975, CCAS has been preparing new generations of diplomats, business leaders, scholars, teachers, citizens, and policymakers capable of critical thought, constructive dialogue, and creative engagement with the contemporary Arab world. Our flagship Master of Arts in Arab Studies program trains students in the languages, history, cultures, societies, politics, and economics of this vital region, while our public events, education outreach for teachers, and fellowships and visiting researchers program, bring diverse voices to campus and the larger public and provide platforms for dialogue, shared learning, and scholarly collaboration.
During this time of unprecedented global and regional challenges, the work of CCAS is more critical than ever. I am continually encouraged, however, by the talent and dedication of our faculty, the energy and resilience of our students, the creativity and commitment of our staff, and the steady support of our Board of Advisors. I am confident that we will not only rise to these challenges, but also build on the work that has made CCAS an internationally recognized leader in research, teaching, and public education in the Arab world for the past 45 years.
Please feel free to reach out any time. I look forward to hearing from you.
Sincerely,
Joseph Sassoon
CCAS Director
Professor and Sheikh Sabah Al Salem Al Sabah Chair