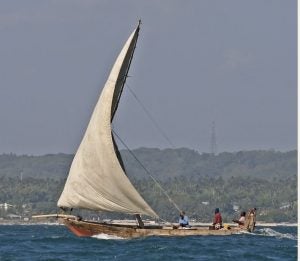 February 6. 2021, 10:00am-1:00pm, online (must register)
In this professional development workshop, middle school, high school, and college educators will learn about the history of the Swahili coast and gain strategies and resources to emphasize cultural connections and the ways they shaped local communities. Co-sponsors include the African Studies Center at Boston University, CCAS and ACMCU at Georgetown University, and the Smithsonian National Museum of African Art.
Presentations will include:
Geographical and Cultural Context of the Swahili Coast (Dr. Chap Kusimba)
Practices for engaging students and making connections: Lamu and the Swahili (Kristin Strobel)
Trade, Global and East African Cultural Interactions in the Indian Ocean (Dr. Susan Douglass)
Engagement with Exhibitions and Resources from the National Museum of African Art (Pier Penic)
Register at this link.
CCAS's contribution to this program is made possible by a Title VI grant from the United States Department of Education, which is funding a National Resource Center on the Middle East at Georgetown University, and by support from the Center for Contemporary Arab Studies at Georgetown, and by the Alwaleed bin Talal Center for Muslim-Christian Understanding.