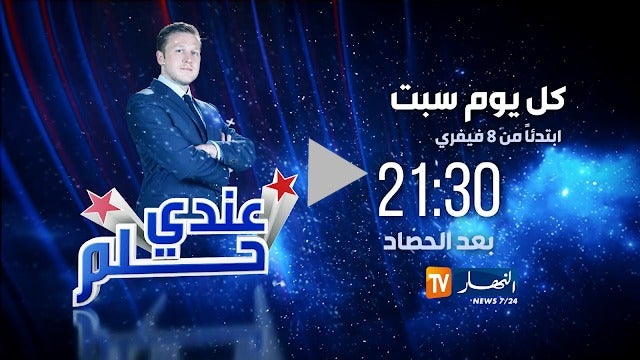 In February, a ten-episode television series titled Andi Hulum, Arabic for "I Have a Dream," premiered on Algeria's Ennahar TV. The show—Algeria's first entrepreneurship reality series—is produced by the U.S. Embassy in Algiers and hosted by Andrew Ferrand, a Georgetown alum and graduate of CCAS' Certificate in Arab Studies. Farrand has been working in Algeria since 2013 where he serves as World Learning's Algeria Field Director. In addition, MAAS alum, Paul Wulfsberg ('07), who has been the spokesperson of the U.S. Embassy in Algiers since August 2019, has been at the center of the Embassy's efforts to promote the show.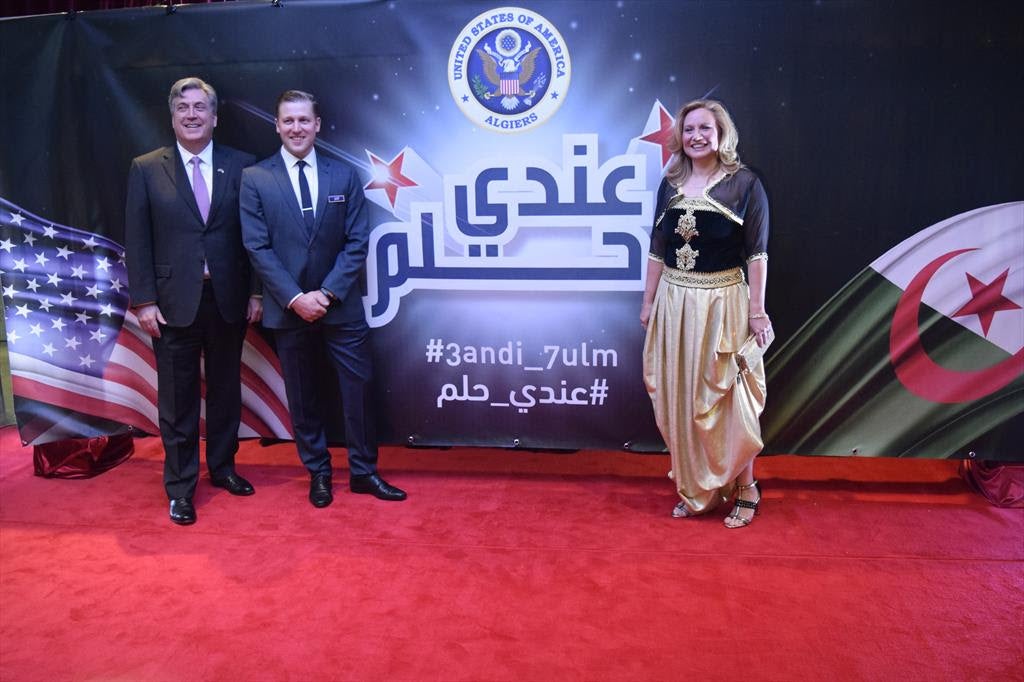 Andi Hulum tracks the progress of 60 Algerian entrepreneurs as they compete in a series of challenges. Each episode poses a different challenge to the contestants, from pitching investors to recruiting staff and identifying potential customers. When asked about the vision and goals of the show, Farrand said, "Algeria is full of dynamic young people with big ideas who struggle to get started or to sustain new ventures. Ultimately, the goal of Andi Hulm is to give them a boost that can make the difference between success and failure, while also reinforcing the expanding ties between Algeria and the U.S., which benefit people in both countries."
Farrand credits his time at Georgetown for helping to prepare him for his work in Algeria. "It's obvious I could never have played this role without Georgetown, where I first started studying Arabic and the history, societies, and cultures of the Arab world, eventually earning a Middle Eastern Studies certificate," said Farrand. "With some very sage advising from [CCAS Professor] Rochelle Davis, I wrote my certificate thesis on education policy in the region, and a dozen years later found myself managing education programs in Algeria." He continued, "the U.S. Embassy wouldn't have asked me to host the show if it weren't for my Arabic capacity." Farrand said he is thankful to his professors who taught him the Arabic language and exposed him to many of the factors that make the MENA region so complex and interesting.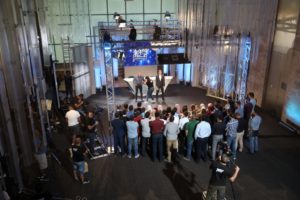 Hosting a new television show has also been a learning experience for Farrand. "As someone without any background in TV or entertainment, I found it fascinating to discover all the behind-the-scenes work that goes into making the images we see on TV everyday," said Farrand. "The crew were extremely professional and continually guiding me in how to navigate this very unfamiliar—and sometimes uncomfortable—setting. Standing in front of a crowd and speaking their language to them rather than my own sometimes required pep talks!"
"But more than anything," he added, "the highlight of my experience was getting to spend a month working closely with the contestants. Like nearly all the young Algerians I've met these past seven years here, they were both talented and remarkably optimistic, especially considering the obstacles all around them—both the artificial ones we created in the show and the very real ones they face in their daily lives."
Written by Mariam Alsoudi
Mariam is a senior at Georgetown University majoring in International Politics with a concentration in International Law. She is also pursuing the Arab Studies Certificate at CCAS.